Holiday Stress
Center yourself…because holiday stress is here. But, what can we do about it? Is there some magic trick we can use to erase holiday stressors from our lives? While there isn't one right way to eliminate the hustle and bustle of the upcoming season, here are 15 valuable tips to make your home more peaceful and your holidays a little less stressful.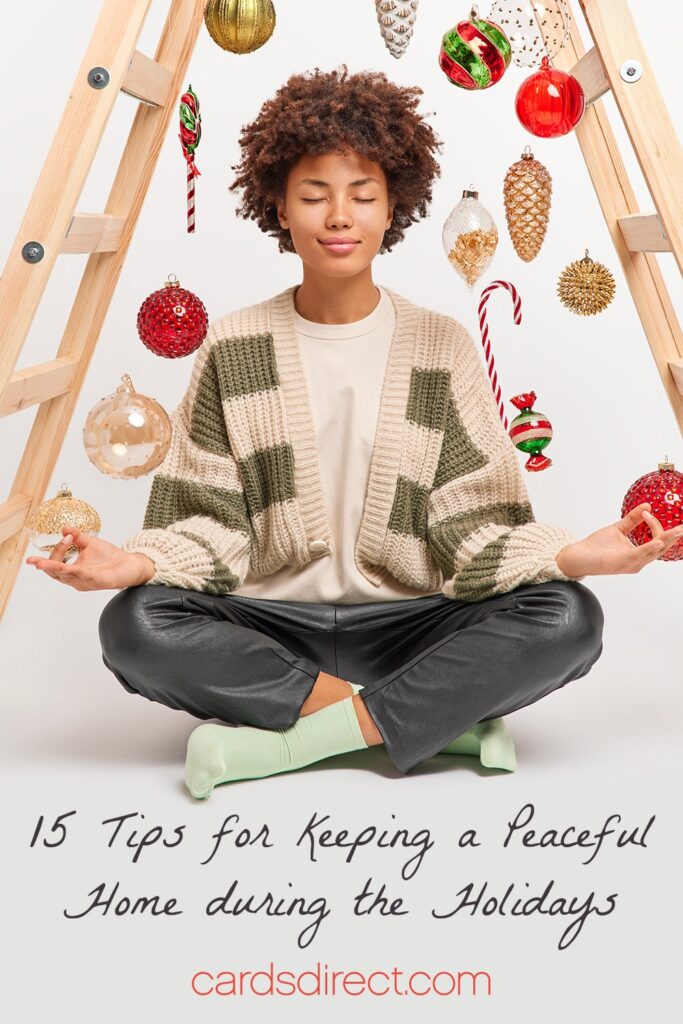 Starting in October and spanning outward toward the dawn of a new year, holiday stress, and in certain cases, holiday depression is real and palpable.
Christmas stressors and the Christmas depression that can sometimes follow are real things, and even the happiest people need to be wary of it. But we're not just talking about Christmas stresses either; the insurmountable pressure of perfection during the holiday season from October to January covers the basis for each major holiday and can sometimes lead to holiday depression.
Lana Delray sings about summertime sadness, but holiday sadness is just as real, and can even be more significant in the wintertime. The American Psychological Association found that of the people they surveyed, 38% reported increased stress levels over the holiday season as a result of money, time management, and family.
Holiday stress can seem ceaseless at times, but there is always a silver lining and intelligent ways for how to deal with overwhelming stress during the season.
Below you will find 15 ways to cope with stress, tips for dealing with anxiety, and a guide to keeping a peaceful home during the holiday season to help you avoid holiday depression.
#1 Prep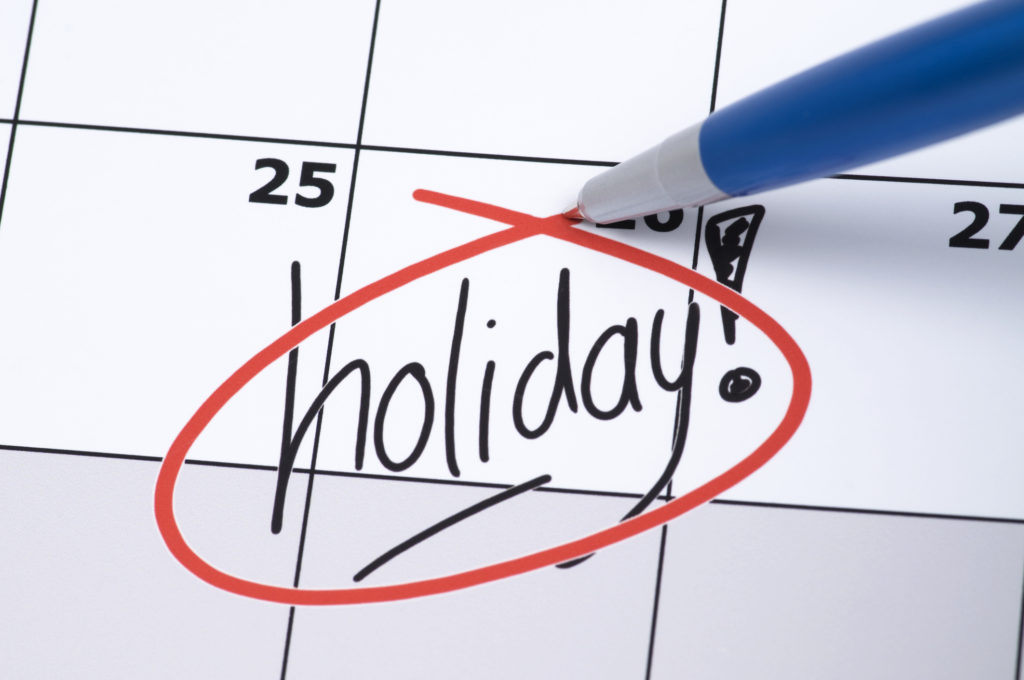 Yep. Holiday prep from Halloween to Thanksgiving dinner, Christmas, Hanukkah, New Year's, and Kwanza; there's a whole bunch of prepping to do this season. As a perfectionist, who exhibits several symptoms of moderate OCD, my expert opinion is that it's gosh darn exhausting. It can sometimes lead to holiday anxiety and depression during the holidays. For me, the items on the shelves need to be arranged just right, the décor must be flawless, and the furniture pristine. In my mind, everyone should be smiling and 100% engaged at every moment; this is only a small list to begin the craziness and unrealistic expectations of the holidays. Keeping a peaceful home during the holidays comes at a cost because it takes a lot of effort to get there, but you must keep yourself grounded, and take the holidays one step at a time.
I once read that a clean home allows you to think more clearly, but the process one takes to ensure an immaculate home can be a holiday stressor in itself. Just remember to breathe. The holidays take a lot of breaths. While I am not an avid user of mindfulness and meditation, I do believe in its power when I remember to do it. Big deep breaths. Take a step back. Listen to the sounds around you. Focus on them one at a time. If the sounds around you are some of your holiday or Christmas stresses, that's what headphones are for; pick music that soothes you. Light a candle; there's a lot to be said for the calming power of scent and a subtle flicker of light – take a moment to focus only on the flame while clearing your mind of everything else.
Now, make a list. One at a time, what do you need to do? This list is only daunting if you try to do it all at once or put each entry off until the last minute. Approximate the time each task will take and plan for it to take a bit longer – these are the holidays; things will not always go according to plan. Do a few tasks on your list each day. Reward yourself when they are complete – a glass of wine, a long shower or bath is soothing, or a dinner out with friends is nice when you are in need of a laugh or venting session.
Get your family and friends to help with the task list, as well, but, and this sometimes can be hard to remember, everyone does things differently; your way is not the only way.
Order your Christmas gifts and Christmas cards early – the same goes for Hanukkah and other gift-buying and greeting card holidays this time of year.
#2 Smart Purchases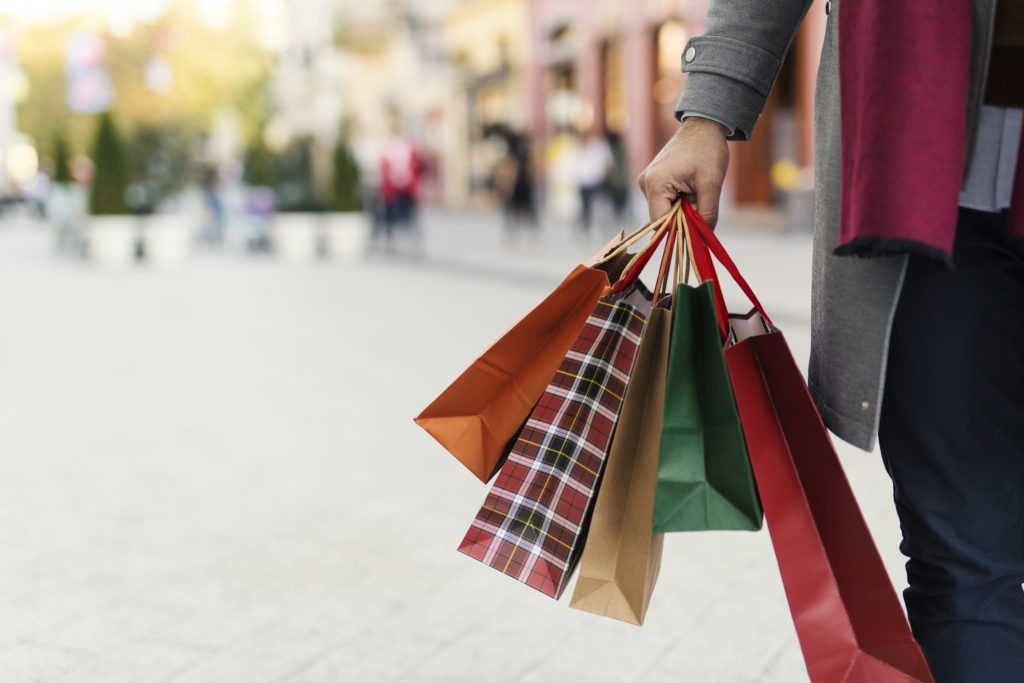 There will be plenty of purchases throughout the holiday season, and making smart purchases is necessary…okay, and maybe a couple of frivolous ones too. Holiday spending can be a quick drain on your bank account and your sanity, so it's essential to set a budget. The right gift, the right food, and the right Halloween candy can bring a lot of joy, not only to the recipient but you as well. Still, you need to be careful how much you spend, because it's easy to get carried away. Planning holiday entertainment can be costly, too, so watch out! For holiday budgeting tips, many finical experts recommend spending between 1 and 1.5% of your total household income for the year on gifts. Therefore, if your household income is $100K, your spending budget for the holiday season, particularly Christmas or Hanukkah, would be between $1000 and $1,500. Keep within that budget, and you can rest easy.
Getting the perfect gift for someone can also be tough. Think about what truly makes the people in your life smile. What would they never purchase for themselves? What are the unique interests of the recipient? Get something that compliments their personality and improves their quality of life.
#3 Peaceful Home Décor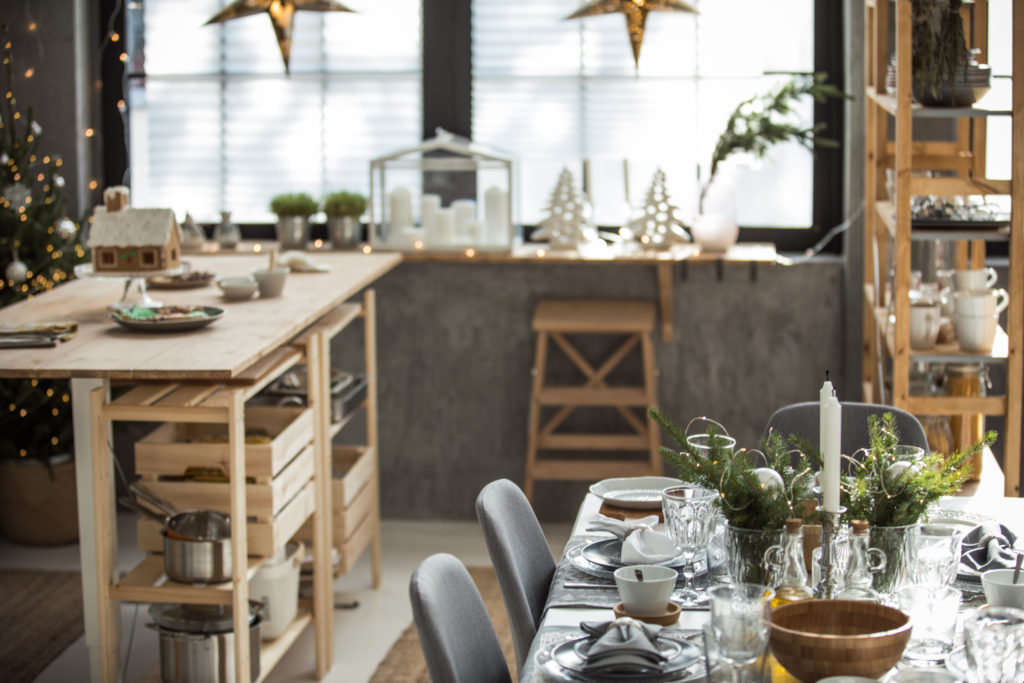 There are your typical home décor and your holiday décor; now is the time where both need to merge seamlessly. Think about your look. Just like figuring out gifts for your family, friends, and colleagues, your holiday and home décor choices are indicative of your personality. Some good options to add to your repertoire for peaceful home décor during the holiday season are:
Fresh plants: There is something wonderful about a real Christmas tree; how it smells, the touch of nostalgia it adds to your home, and the way it sparkles once all the decorations are added and the lights are on. It can get messy, but, in my opinion, it's worth it. You can also add other fresh plants and holiday arrangements to your home to spruce it up and create a peaceful atmosphere. Be careful if you have pets and small children, some plants are poisonous.
Fresh fruit: Pick out fruits you like; nothing says autumn like an apple. Get a nice fruit bowl to display them.
Throw pillows: In my house, the throw pillows change each season.
Throw blankets: Get something cozy.
Wall art: Keep a well-balanced color scheme and choose pieces that really speak to you; you'll do fine.
Coffee table accents: Your coffee table is your canvas – start adding some joyful holiday accents.
Knickknacks: Another form of art is the knickknacks you choose to add to your home; let each one bring you a peaceful home and a smile for you and your guests.
Lights: With so many modern modifications to lights such as Wi-Fi enabled lighting, you can bring subtle holiday colors to the interior and exterior of your home. You can also go Clark Griswold and bring out the old school strands of Christmas lights. The right lighting in any scenario is important to bring tranquility to your home, but it can be a pain putting them up. Make putting up Christmas lights a joyful event with your family; add music and a cup of hot cocoa to the mix.
Photographs: Ingrained in tradition, some actual photographs around your home will bring back your happiest memories, and guests will enjoy looking at them too.
Candles: The soft flicker of light and its fragrant flames will ensure a peaceful home for you and your guests.
#4 Scent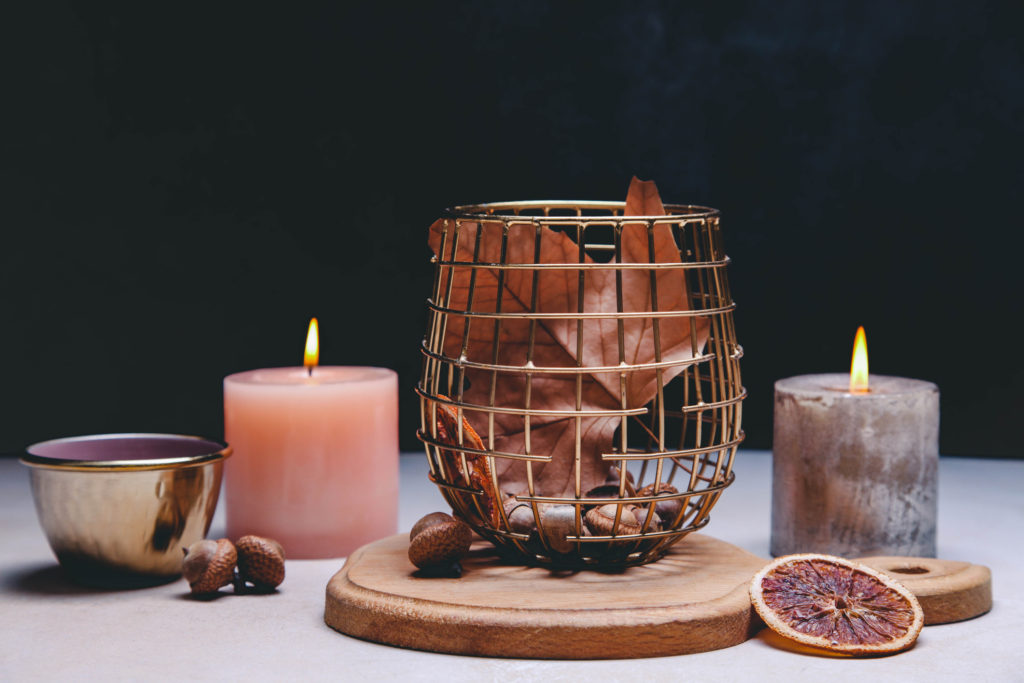 Scent is a big deal. It connects strongly to emotions, memories, and our sense of well-being; it is an integral part of maintaining a peaceful home. The right scents to use in your home also rotate by season. Summer and spring are times for soft florals, greens, light woods, citrus, and the sea. Autumn and winter move into darker woods, spices, leather, incense, and other fragrances that invoke feelings of warmth. Sometimes, maintaining a lovely smelling home can be tough, especially with pets, but scented candles, essential oils, and natural room sprays can help. Keep a streamline scent throughout your home or use scents that complement each other, and don't overdo it; a light fragrance that adds to your home and is never overpowering will put you at ease and create a peaceful environment for your guests.
#5 Music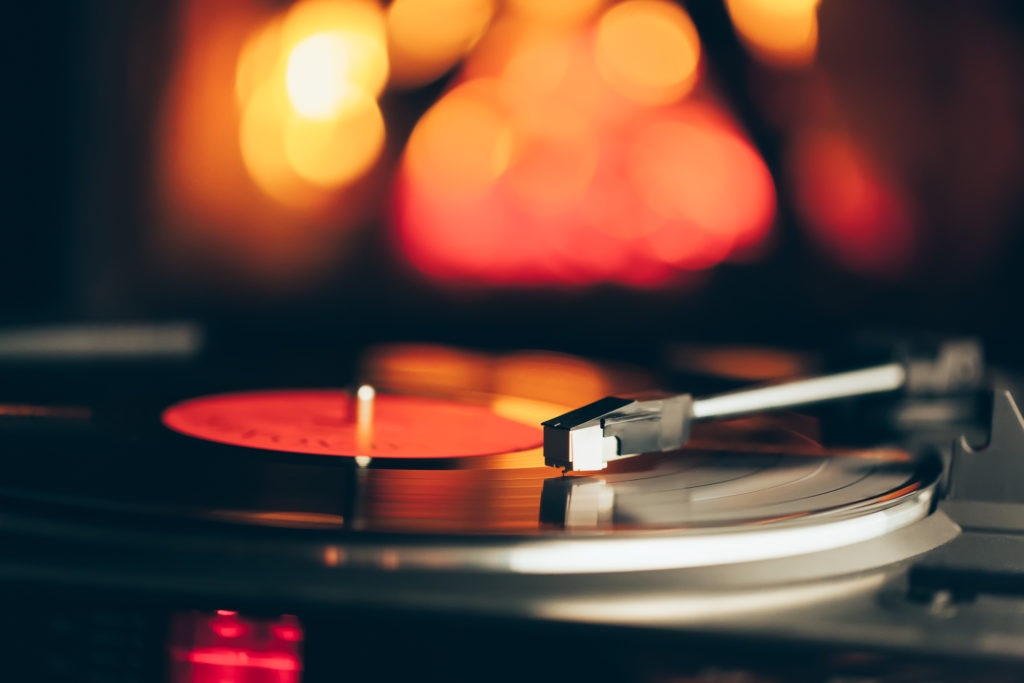 Work, play, family dinners, and visiting with friends can all be enhanced with music. You can even use music to contemplate and meditate. I enjoy music during a long hot shower; it can be very relaxing. The right music can help keep a peaceful home during the holiday season. Choose something uplifting for decorating the house or getting ready in the morning (a Christmas song or two won't hurt when the time is right, but don't go overboard, and DO NOT start too early). Soft instrumentals like jazz or piano are great during dinner (think Miles Davis' Blue in Green), classical music can be ideal for work and concentration, and visiting with friends indeed calls for some nostalgic and upbeat tracks (a bit of rock and roll or hip hop never hurt anyone). For introspection, try some ambient sounds, folk, or low-key alternative. Gauge your feelings with each musical genre, and use them to your advantage.
#6 Lighting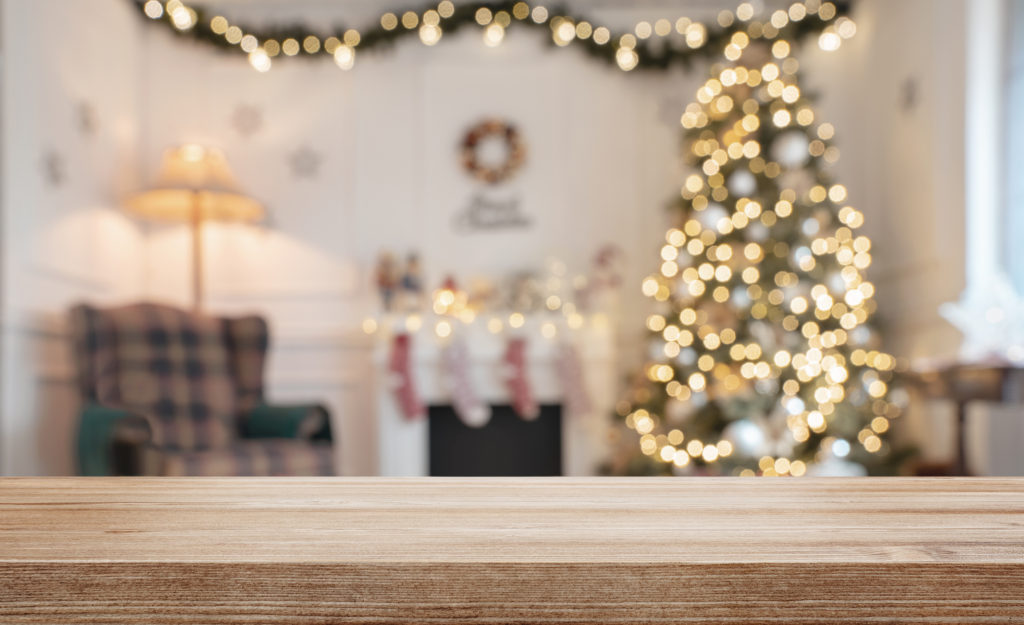 Lighting was touched on previously in this article, but it's important to note once again that the right lighting can set the mood for just about anything.
The type of lighting you use can affect how you work, think, sleep, celebrate, and wake up in the morning. Mood lighting is good during dinnertime and relaxation; soft lighting conditions and even the color of your bulbs, such as orange and soft yellow, are essential to creating a moment that puts you at ease and creates a peaceful home. Natural light increases your serotonin and will ultimately make you happier; it's especially good to work by a window and read in the sunlight. Alternatively, you will need lighting conditions that replicate this, like well-lit lamps that use yellow or white light. Accent lighting will beautify your home too. Lighting fixtures like chandeliers, standing lamps, and table lamps that fit with your interior design style and offer an illuminated, but not-too-bright addition, are perfect for putting people at ease.
Today, smart plugs and smart lighting like popular brands LIFX and Phillips Hue offer Wi-Fi controlled lighting options that change colors and themes to enhance the experience of light. Colored smart lighting can provide all sorts of lighting options, like serene blue light that can increase productivity while creating a state of well-being, purple light for creativity, or red light for passion and appetite. Of course, there is also holiday lighting with so many color palettes to choose from like blue, white, green, red, orange, and more.
#7 Meals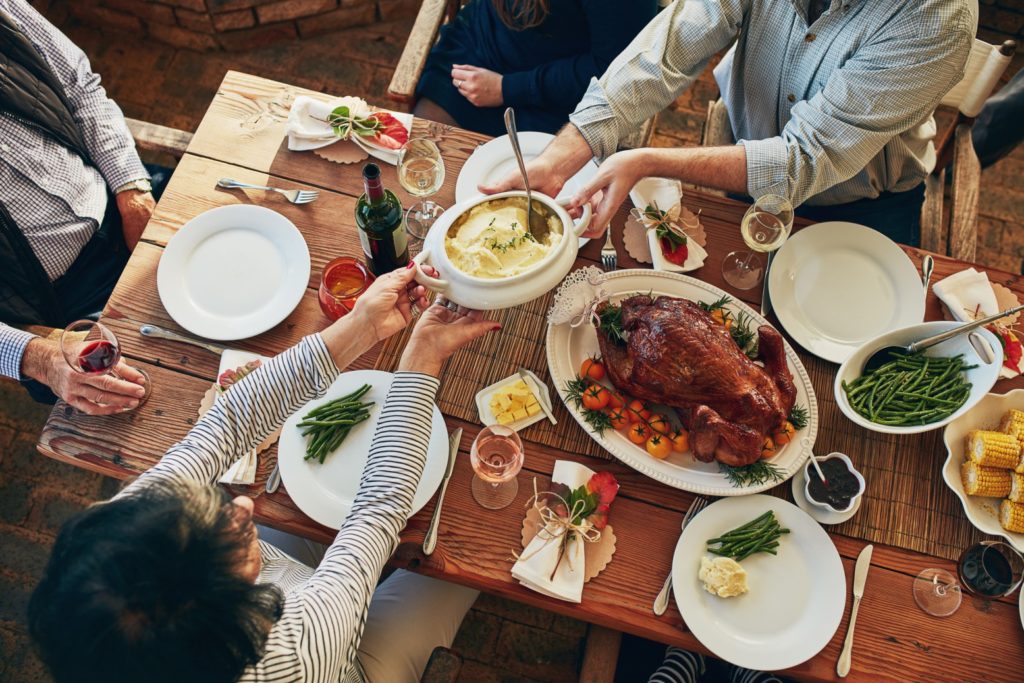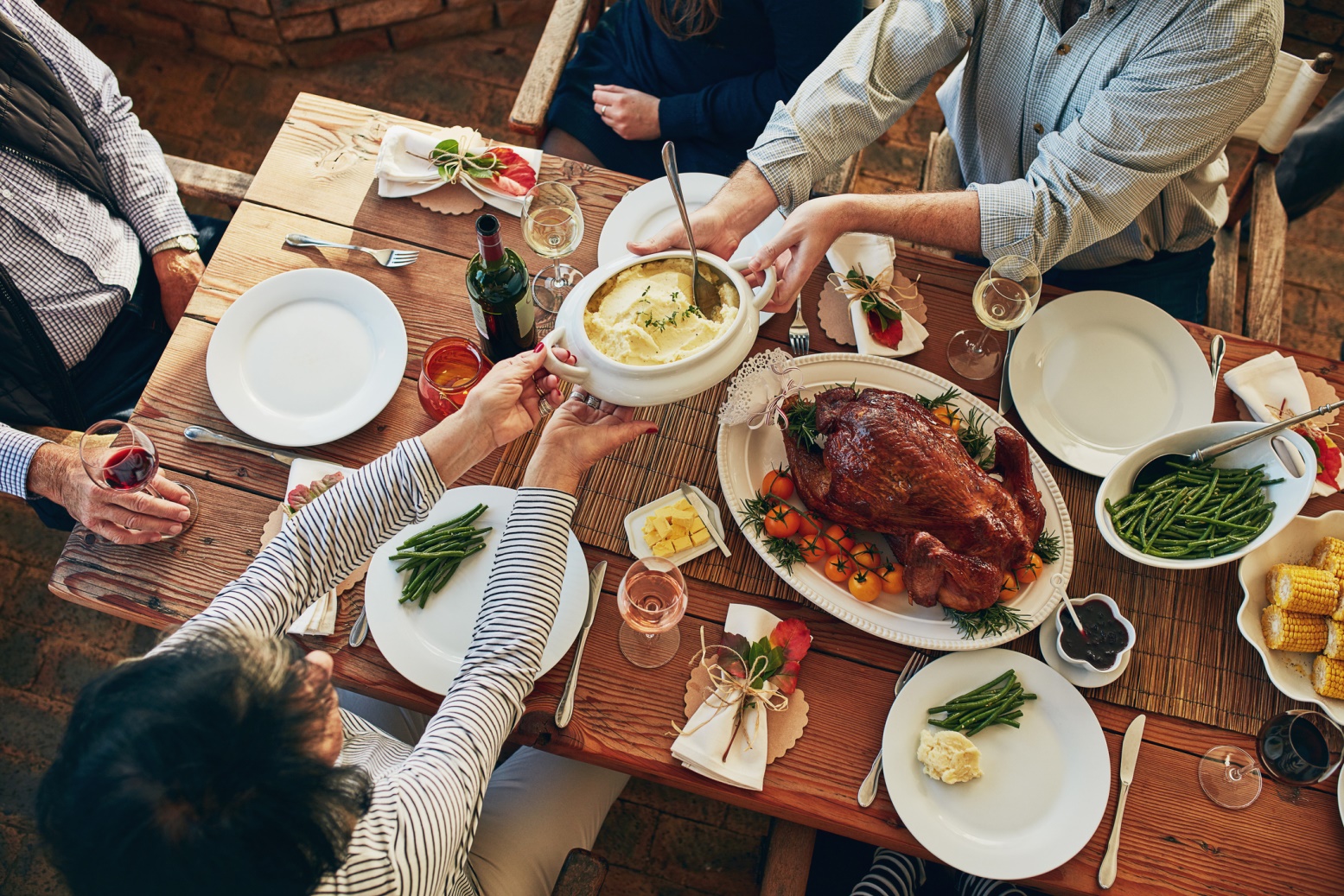 Ah, the perfect feast. While not everyone is a chef, some people love to cook during the holiday season while others do not. Don't take on more than you can handle, it can lead to insurmountable holiday stresses, especially during big meals like Thanksgiving dinner. If you're a novice, there are plenty of meals that can be made easily, utilizing only a few main ingredients and cooking instructions anyone can follow. If you are still unconfident, ask for help, holiday dinners are a time where everyone should band together to make the perfect meal; each person should literally be bringing something to the table.
While you may not be a wiz in the kitchen, there are plenty of things you can do to assist. Some people have taken to having their holiday dinners ordered in, catered, or premade. I like the reward that comes from an effort in the kitchen, especially during the holidays, but not everyone is the same.
Meal prep is also important during the holidays for families on the go. Plan your meals for the week over the weekend to ensure less holiday stress Monday through Friday.
#8 The House Guests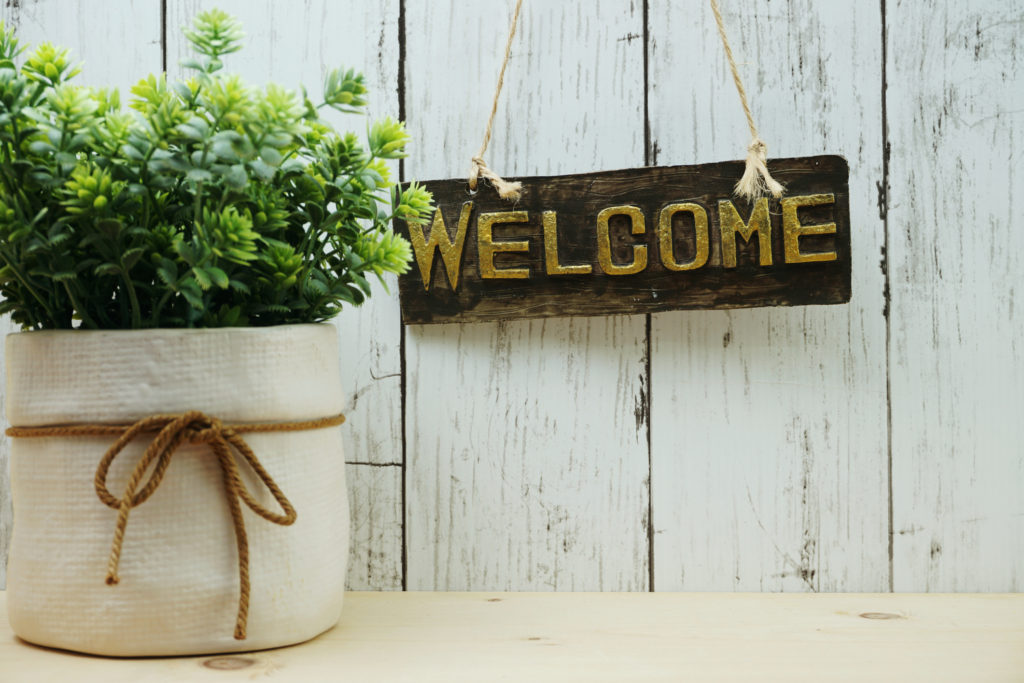 Are the in-laws home for the holidays? And by home, I mean your home. If visiting family is staying with you, you shouldn't be looking up 15 tips for how to avoid your in-laws, even if they are unwanted family house guests. There are two good rules to go by for holiday guests; time together and time apart. Family time is significant, and whether or not you get along swimmingly with your holiday guests, you need to make an effort, if not for your own sake then do it for your partner's. Plan things to do, both at home and away, and let everyone choose an activity they'll enjoy. Comprise. Try not to be indecisive during holiday planning either, if you know it's an event the whole family will enjoy then follow through. Always leave time to decompress and recharge; spending every waking minute together can lead to tension. Take a long shower. Enjoy a good book while the family watches TV. Go for a walk. Everyone needs their downtime.
Want to learn how to be a good host for your house guests? Do things to make them feel comfortable, and even pampered. Set up the guestroom, guest room office, or holiday guest house to convey a warm and cozy environment. For guest room ideas and also small guest bedrooms ideas, like a small guest room or guest room office, the same rules apply. Sometimes, with multiple family members visiting, we have no choice than to convert our home office into a guest room, but with clever office guest room ideas, you make sure the guest room design is highly welcoming. You can create beautiful guest bedrooms, and there are plenty of guest bedroom ideas on a budget for your lovely guests. Include guest bedroom essentials like a carefully-made guest room bed, a newly washed sheet set, a plush comforter or quilt, comfortable pillows, and decorative throw pillows positioned on the bed. For other things to put in your room, be mindful of essential guest bedroom furniture like a dresser, and if space permits, a chair or bench to make changing clothes and putting on shoes easier; this can be especially helpful for older guests.
For other cool things to put in your room, I like to include a gift basket. I try to make my gift basket reminiscent of something a luxury hotel would provide. My gift basket will typically include fragrances, candles, fresh linens, high-end toiletries, robes, a bottle of wine, coffees, teas, chocolates, massage oil, their own Bluetooth radio and television, some holiday movies to watch, easy access to Wi-Fi, and other little houseguest gifts. Include a house guest book in your guestroom for your family and friends to write a little message in before they leave. Adult coloring books and colored pencils are also a nice addition.
Show your holiday guests the ropes; how to use the coffee maker, the television, and other appliances. Purchase items at the grocery store that you know your holiday guests will enjoy or take them on a shopping run to pick some things out. Hosting house guests may not always be easy, but try to find some enjoyment in how you make them feel at home in your home. If you're lucky, you may even find yourself receiving a houseguest gift for hosting, but don't do it for that reason alone.
#9 How to Entertain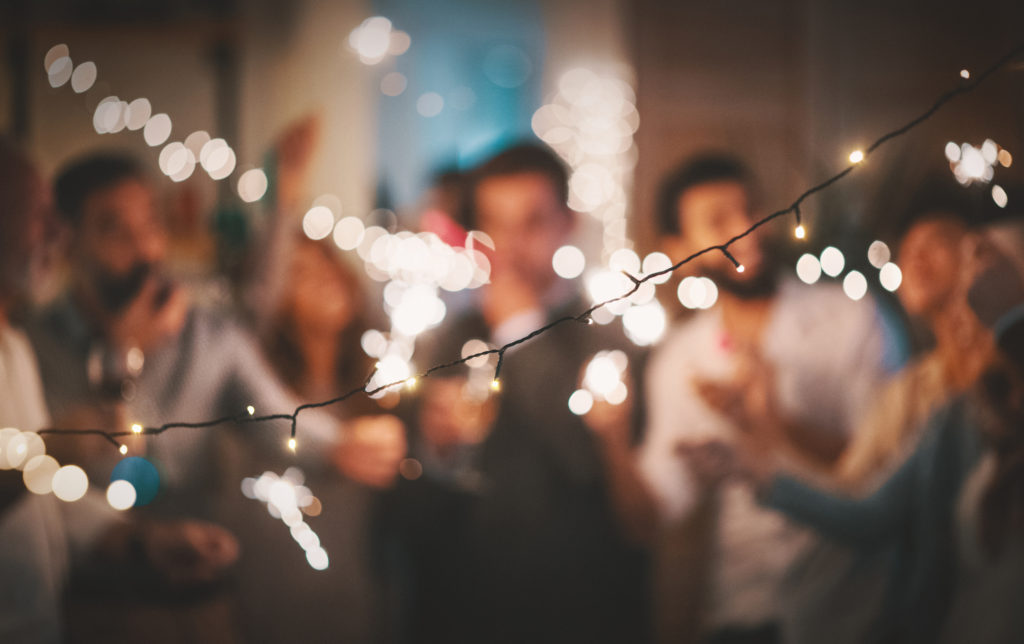 Looking for what to do with friends and family? Plan things. I tend to plan too much, which can sometimes be daunting. Sometimes the best stuff to do with friends at home and your family is cozy up on the couch, grab a blanket and your favorite snack, and have a movie night with one of your holiday favorites. A board game or card game can be nice too when thinking about how to entertain guests, family, and things to do with friends at home.
To maintain a peaceful home, it's also important to get away; plan a fun holiday outing for your entertain ideas. For a budget-friendly activity to do with friends and family, scout out the best Christmas lights displays around your area. You can also entertain the idea to get dressed up and do dinner and a show; a holiday play or musical. Have a drink out with friends. Take your kids to a haunted house. Go to a pumpkin patch or on a nice hike. Head out to the ski slopes or go sledding. There are a plethora of things to do around the holidays, and it's important to experience at least one fun holiday outing.
Sometimes the best way when thinking about how to entertain someone is to let them pick, and if what they want to do is nothing at all, that's fine too. There is no one rule for how to be entertaining, but sometimes a good conversation is all it takes to create a meaningful holiday.
#10 Exercise, Eating, and Holiday Health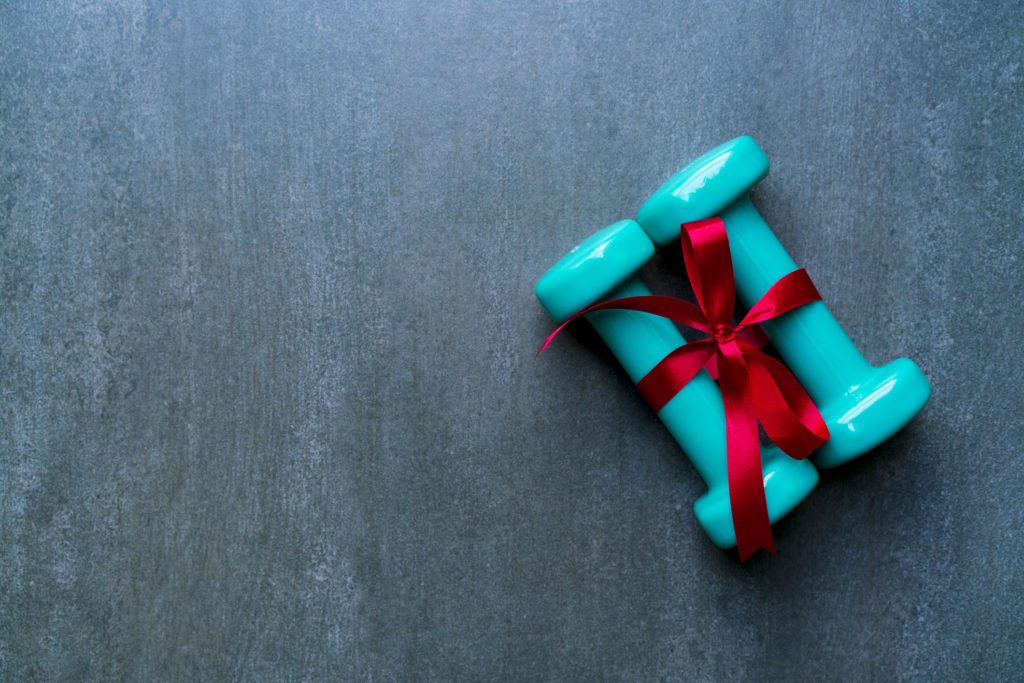 Burn off steam, improve your holiday health, and raise those endorphins while shedding holiday pounds. It's easy to let exercise and eating right go to the wayside during the holiday season, but there needs to be a place for it. Allot for at least three days a week for some form of exercise (four if there's time); an hour or more is preferable, but with a lot going on, even a half-hour will do if the workout is effective.
If you're seeking space, yoga helps provide some you-time while promoting meditation, exercise, and healthy breathing.
A holiday treat or two is certainly a great reward for all your hard work, but moderation is key. You can prepare savory dishes that are also healthy, and taking smaller bites will ensure a smaller portion size while still feeling full. Instill healthy habits for your entire family over the holiday season, and always; it will guarantee a more peaceful home and a better state mentally, physically, and spiritually.
#11 Dividing Your Attention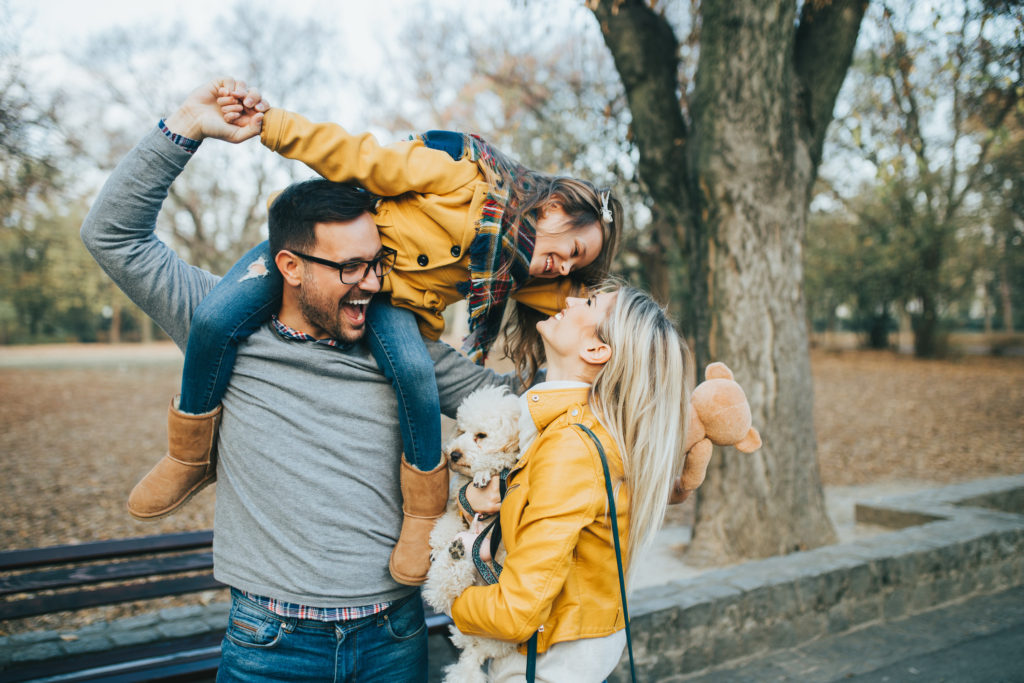 Children, your husband, wife or partner, mom or dad, and even pets, they all need a bit of your love and attention. A lack of awareness can make people and pets feel restless and unappreciated. Taking a few moments to show you care can help; a warm embrace, a little bit of playtime, or a meaningful conversation may be all that it takes to improve someone's holiday.
#12 Chores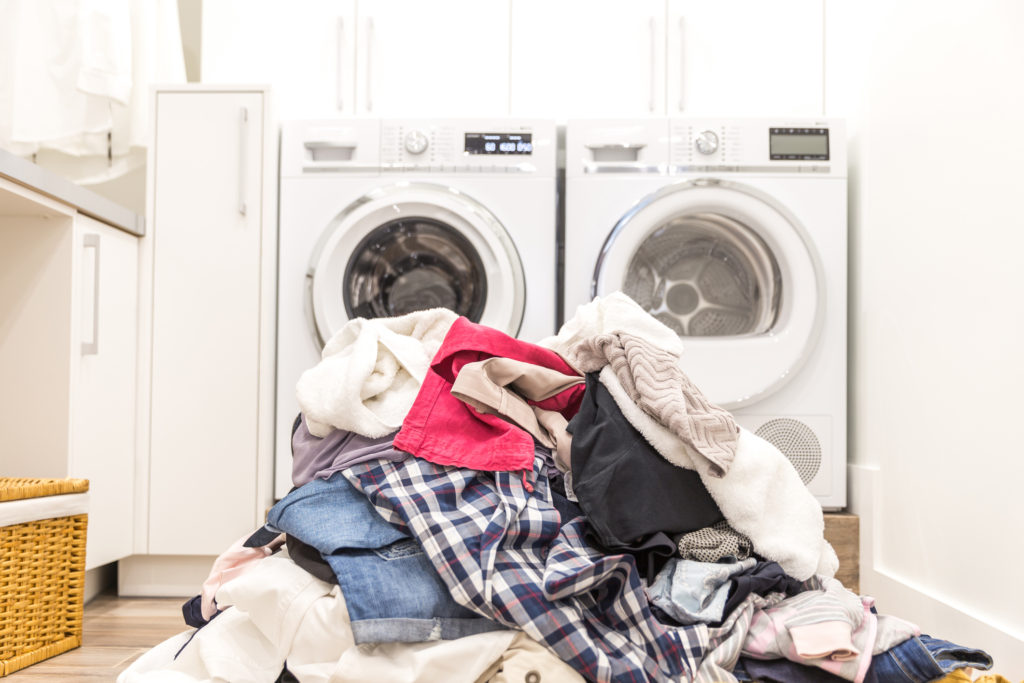 No one likes chores, but they have to be done. You can minimize the amount of cleanup later by cleaning up a little as you go along. Put things away after you're done using them. Rinse that dish, and don't leave it in the sink; pop it in the dishwasher! Throw out the trash. For larger household chores, get the family involved; there's nothing wrong with asking for help. You can even find an affordable cleaning person or cleaning service. Put on some music to make the tasks seem jovial. Create a game out of it; the first person to finish all their chores gets a reward! A clean house is another integral part of creating a peaceful home. However, I can sometimes take this one to the extreme. While a clean house is lovely, obsessing over the state of your home can detract from your quality of life and everyone else's.
#13 Work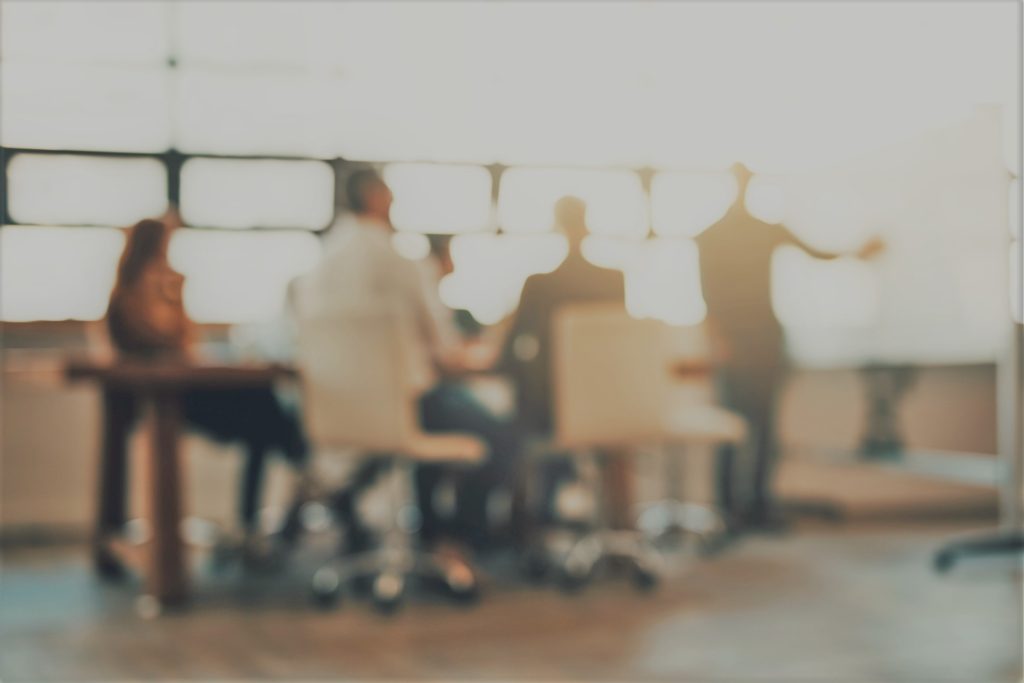 Balancing the holidays, your family, and an actual career can be tiresome. A survey from the American Psychological Association showed that 56% of respondents said they experienced the majority of their holiday stress at work. It's hard to remain focused on work where there are so many other things going on, and the holidays can sometimes call for an increased workload and potentially more hours.
Work smart. Strategize ways to streamline your tasks. Check off your most daunting professional obligations first, and work your way down. Take PTO if you need it, and your company approves it. A company should be flexible with holiday schedules. If you work for an organization that lacks understanding, a company that does not place value on family time and a work-life balance, you may want to start thinking about a new job come the new year.
Think of work as a way to step back from the other holiday stressors outside the office. Hone in on the skills you use to make all the other joys of the holidays possible; using these skills effectively will make you feel accomplished and allow you to feel good about your day. Try to separate your profession from your home life and vice versa – a proper work-life balance is crucial to maintaining healthy relationships and your own peace of mind.
#14 Transitioning from One Holiday to the Next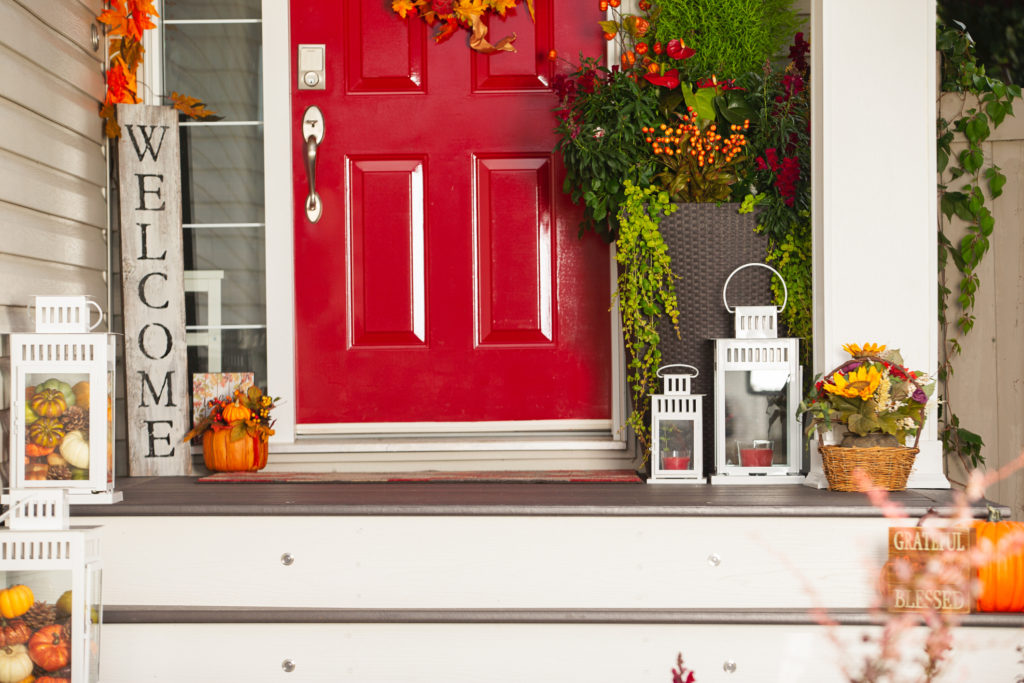 Once Halloween is over, it seems like the intensity of the holiday rush is magnified. While Halloween is dedicated more to the enjoyment of the immediate family, Thanksgiving, Hanukkah, Christmas, New Year's, and the like are about gatherings with extended family, friends, and coworkers. When it comes to keeping a peaceful home, start transitioning slowly, add an accent piece or two that welcomes the arrival of a new holiday and season. Go at your own pace switching over colors, decorations, smells, and foods; just don't save everything until the last minute.
Start purchasing gifts before the holiday rush, you will find better savings, and once Christmas and Hanukah are closing in, it will not seem so overwhelming. Holiday stress and coping are all about holiday stress management; get into a healthy routine early with eating right and exercise.
Looking for how to deal with family stress during the holidays properly? Plan family events and holiday entertainment in advance to avoid any mishaps. Tickets for things like holiday plays, movies, and festivals sell out early. You will also want to give yourself enough time to prepare for the arrival of your houseguests by setting up your home and guest bedroom.
Once Halloween ends, you should be ordering your holiday cards for your home and your business too.
Can a house make you depressed? Only if you let it. Just take some time between holidays to enjoy the occasions unfolding. The best holiday stress relief is to enjoy the little things and plan for the big things – the holidays make me sad when I find myself looking back at the moments I should have treasured, but didn't. Don't have regrets.
#15 Going Back to Reality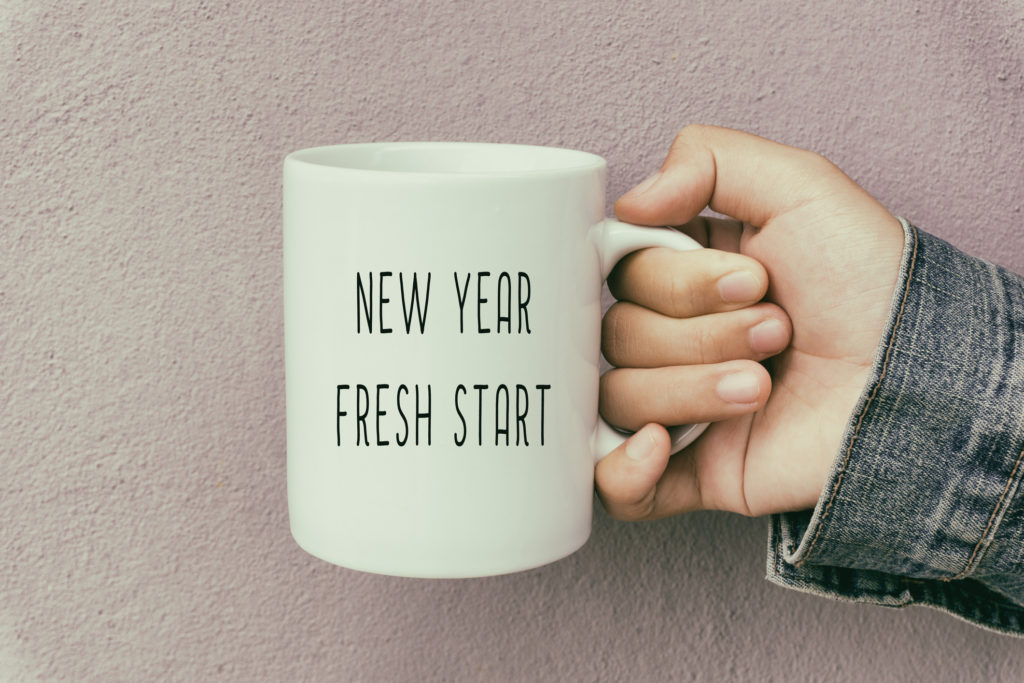 After the ball drops on New Year's Eve, the major holidays come to an abrupt halt, which can lead to after holiday depression. Some look forward to holidays like Christmas the whole year and seem depressed after Christmas or similar holidays conclude. New Year's can be a time for new beginnings, but it can also highlight things we wanted to accomplish, but didn't. Christmas and similar holidays are a joyous time for many, but some find it even lonelier when loved ones or friends are not around. Welcome the peace of the holiday's end, and know that there are plenty more occasions to look forward to. Try to find enjoyment in each day; it's important to appreciate what you have and are working to achieve.
For more ways to create peace and joy during the holidays, go to CardsDirect.com.