The best Christmas card designs from across the web
It's that time of year to start buying Christmas cards, holiday cards, and all other seasonal salutations. So with that in mind, we've selected our favorites from across the web. And while there may be some hidden gems still out there, here are 11 holiday cards to get you excited about sending some joy this season.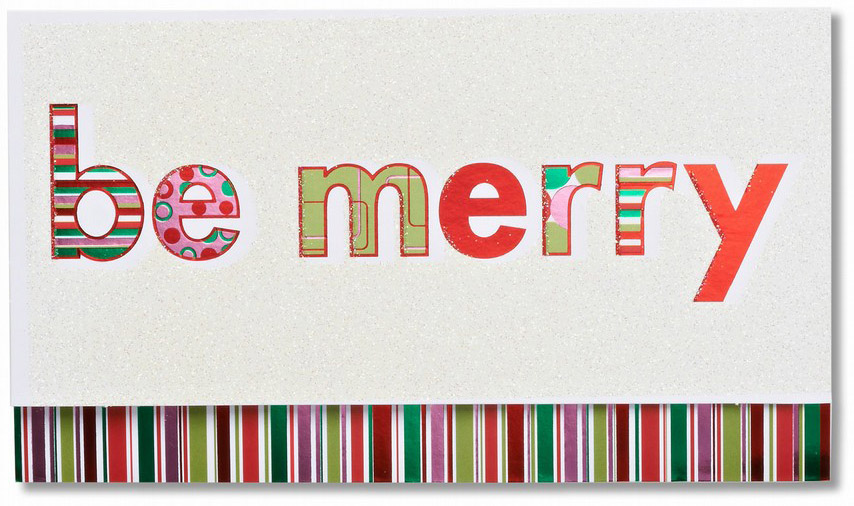 This one is from American Greetings – it's colorful, stylish, and fun. It's not your typical Christmas card, and that's what we love about it! Plus, it has a place to include a monetary gift – an added bonus for your recipients.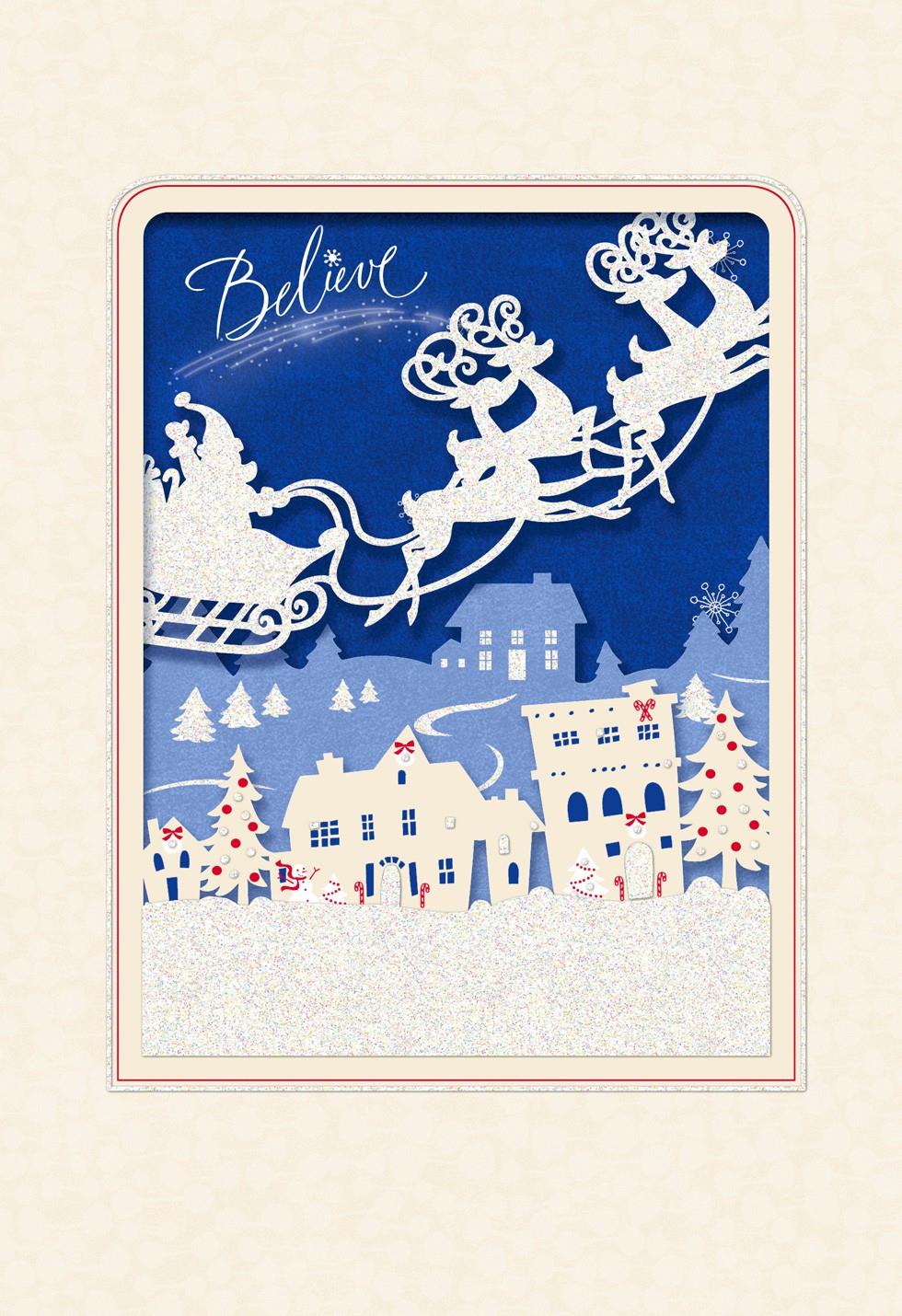 This beautiful die-cut Christmas card is from Hallmark. It is intricately designed and uses just the right amount of color to present a stylish holiday scene both inside and out – Santa and his reindeer above a fairytale Christmas village.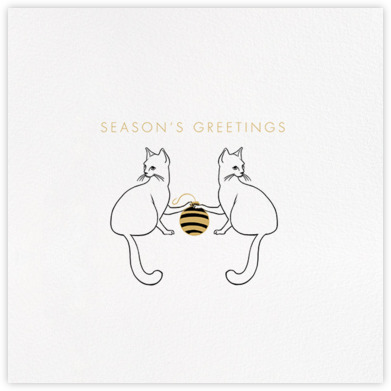 If you love cats, or even if you don't, you might get a kick out of this 'Season's Greetings' card. It features two mischievous kittens playing with a black and gold Christmas tree ornament below a simple holiday message. The card is fashionable, and a minimalist's dream. And for those of you who try to maintain a Christmas tree with pets in the house – completely relatable. You can buy it here, at Paperless Post.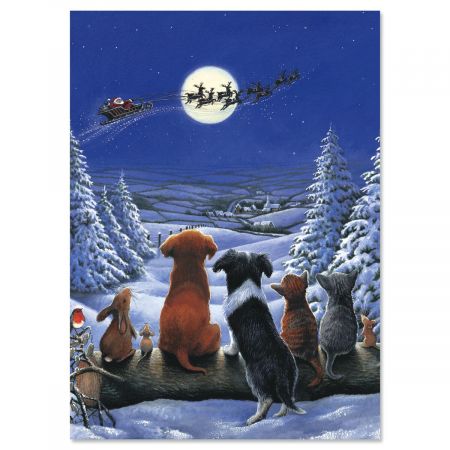 This magical card from Current Catalog is for the animal lover in all of us. It shows Christmas from the perspective of our favorite furry friends, perched at a lookout on the edge of a woodsy town, watching Santa do his nightly rounds.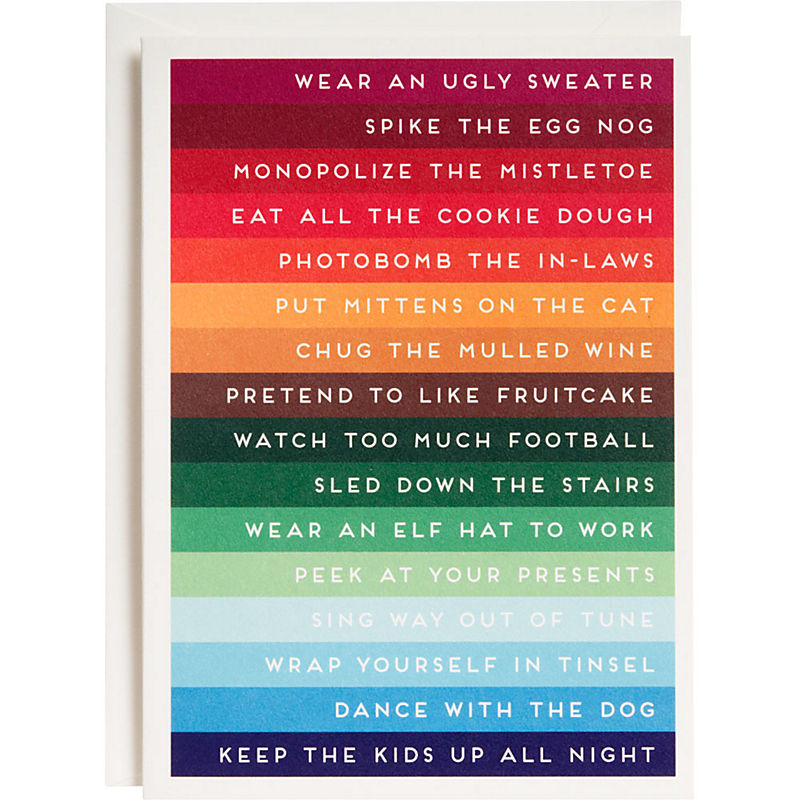 This colorful and text-heavy card is from Paper Source. It features fun and zany suggestions about what to do over the holidays. The card has a retro feel, and although actual holiday images may be lacking it still catches the eye!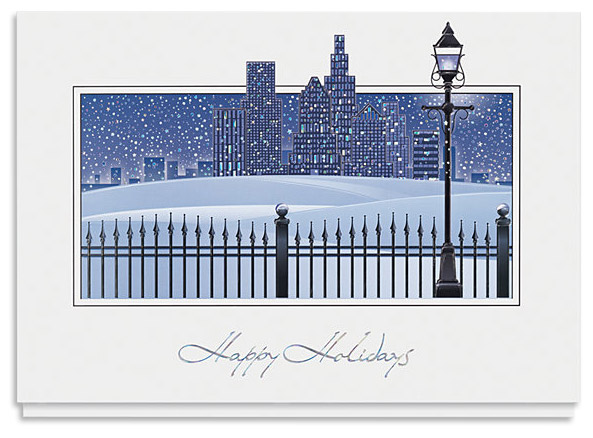 The Gallery Collection's land and cityscapes really sparkle, so it was hard to choose just one. Still, this beautiful holiday card with its rich blue tones, subtle embossing, and silver foil stamping stands out as the ultimate in serene seasonal wishes.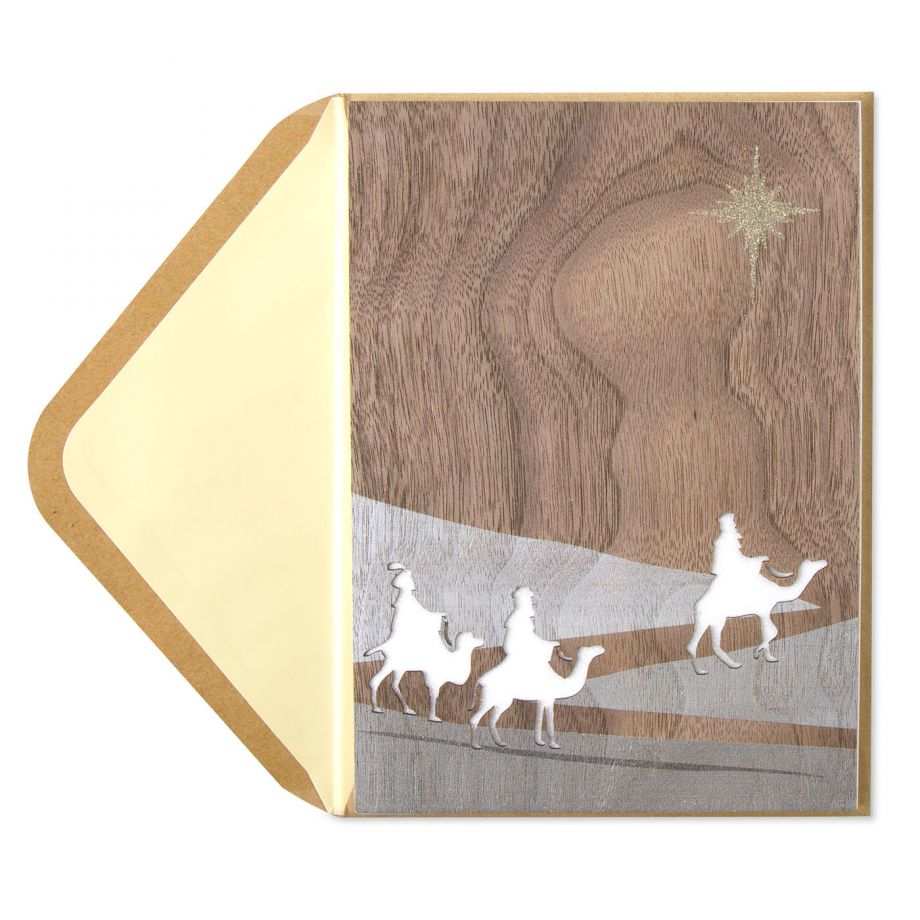 Wood-grain is so in right now! And this attractive card from Papyrus really uses this decorative element well. The card features the three wise men traveling through the desert with the North Star gleaming above. The card is subtly stylish and helps to illustrate the true meaning of Christmas.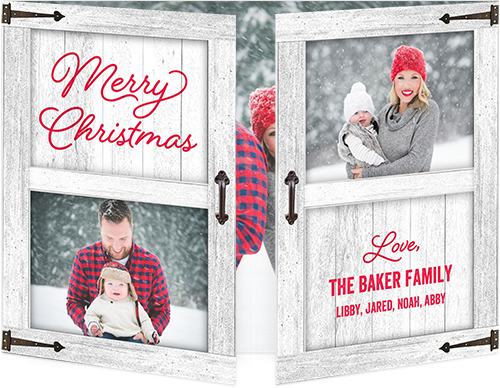 Two wood-grain cards in a row? We couldn't resist. And this one happens to be a photo card, so you get a chance to tell your own holiday story. This card makes good use of its unique folds that are presented like swinging double doors in a country home. Feel free to add multiple photos and your own personal message in stylish red lettering.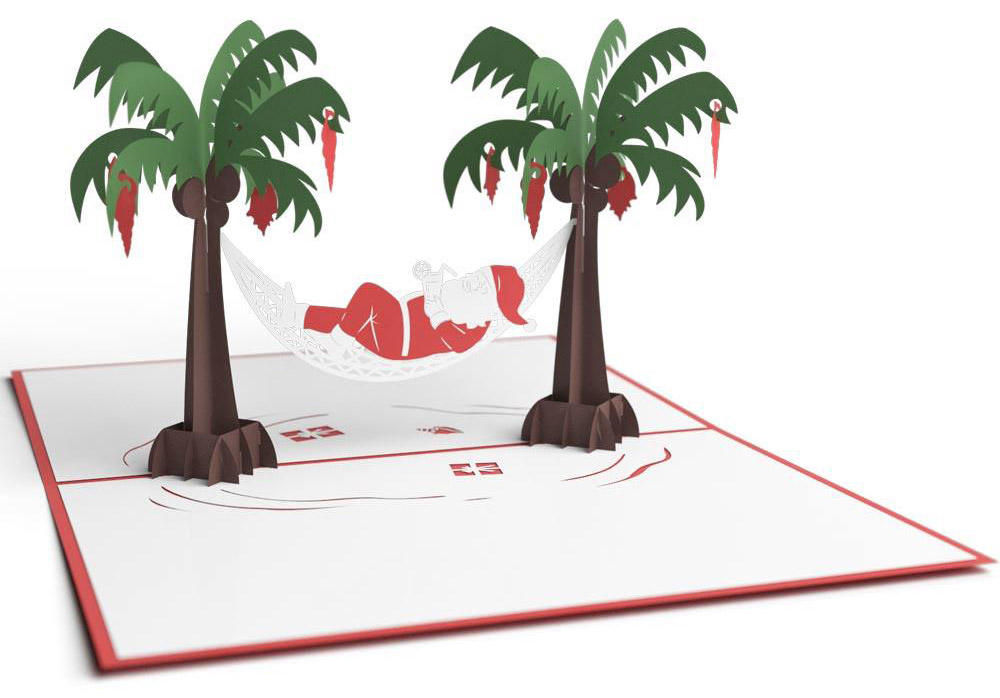 When discussing the topic of greeting cards, Lovepop is a name that continually comes up, and for good reason. Their creative three-dimensional cards captivate their customers and their customers' recipients with a truly immersive experience – this holiday card is no exception. Check out Santa taking a much-deserved vacation after his big night!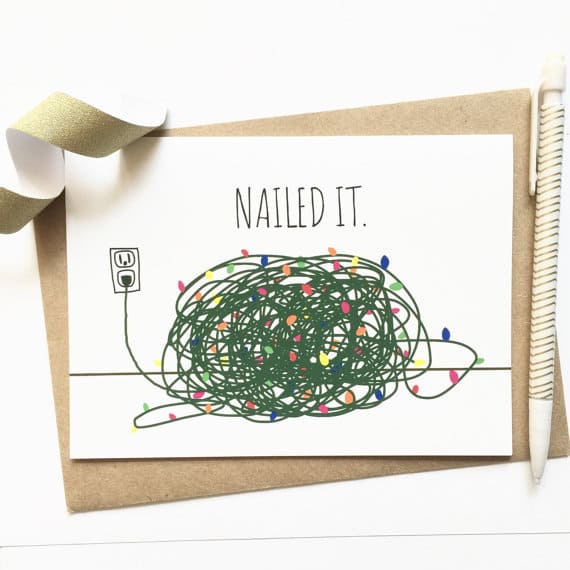 This card, sold on Etsy, received an honorable mention on Buzzfeed for one of the top Christmas card designs. We couldn't agree more! It gives the impression of being hand-drawn, but with the right amount of style to make it look professional. It's funny, relatable, and hip.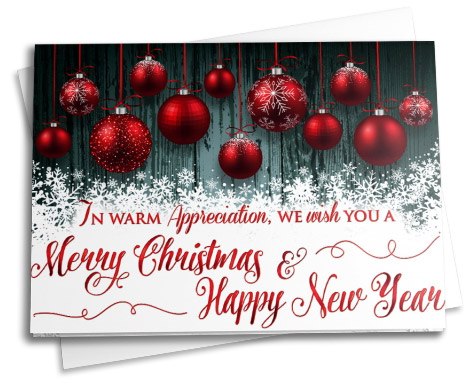 This was voted the top design by our CardsDirect customers. Deep red ornaments, pure white snowflakes, and a dark teal wood-grain background create a vivid holiday design that seems to pop right off the page. The interior gives even more life to the card with similar tones and seasonal designs.