"Greetings from the greetings industry" flickers upon the screen in scratchy 8mm-like style, as Director Michael Stephenson's film Girlfriend's Day makes its debut on February 14th. And for a first-time fictional full-length from this noteworthy documentarian, it's pretty darn entertaining. Check out the official trailer here:
We open up into a printing facility, presses grind and whirl, as facts about the greeting card industry are voiced over by oddball filmmaker, David Lynch, foreshadowing the peculiar tone of the feature. The beginning almost looks like an instructional video that school teachers would show to their students on how a greeting card gets made, which definitely reflects the previous work of the director. But this inoffensive prelude doesn't last long, as the movie starts to take one dark turn after another. Yet still, somehow, a slightly lighthearted undertone continues to wax and wane throughout this menacing comedy.
An anonymous quote pops up on the screen, "The next time you get a greeting card that touches your heart, remember; somebody, somewhere, wrote that." And the film does feature greeting cards from actual professionals, one such contributor was that of a Dallas-based company called CardsDirect. However, this movie does not choose to follow the reign of real-life greeting card companies, but instead a fictional character named Ray Wentworth, played by everyone's favorite morally conflicted lawyer from Breaking Bad, Bob Odenkirk.
The Quirky World of Girlfriend's Day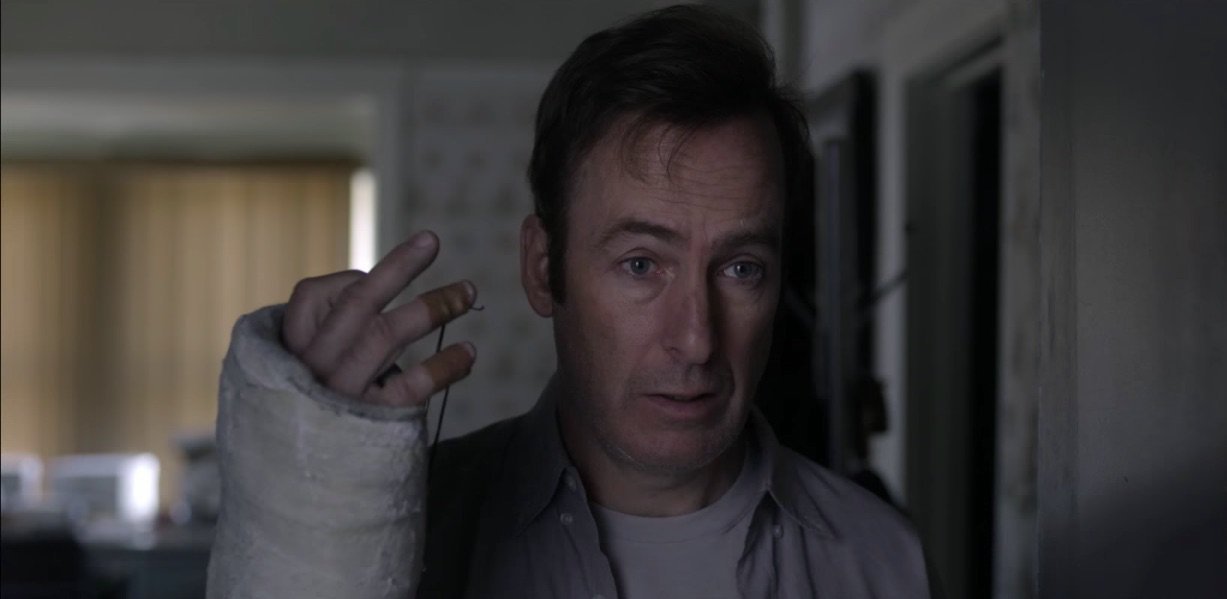 Wentworth is a sad, divorced, has-been greeting card writer that once was great. But who really cares about greeting cards, right? The film makes several jokes for or against this point, touching on the obvious simplicity of the verses found inside greeting cards and the ridiculous lives of their creators. But what it does have to say in salute to a multibillion-dollar industry, is that these sentiments, however minuscule, are important to people at various times in their lives – and the seemingly simple messages they bring are anything but.
Sure, there are soft jabs at artists in general. The favorite hangout among the creatives in the film is a spoken word bar named Card-sharps. Stereotypes that may or may not be true are tossed around everywhere, but the film banks on its ability to capture the artist's, more specifically the greeting card artist's, quirky world, and present it in a way that is equal parts tender and disturbing. At one point, Wentworth exclaims that he wants to create cards "with no song-chips, no glitter, just the truth", and even in the bizarre world that Girlfriend's Day creates, there is honesty in its messages.
Since his wife left him for another more world-famous inspirational wordsmith (played by Andy Richter), Wentworth's world has become a drab, uninspiringly-colored contrast to his old life. His one-bedroom apartment is dimly lit, listless, always with the blinds drawn. His favorite retreat, Card-Sharps bar, has the same melancholy tone, but this is ultimately based on Wentworth's presence, as he drags his storm cloud pretty much everywhere he goes.
Drowning his sorrows after losing his job we see Wentworth use words like "hit me" when asking for another drink from the bartender – Wentworth is old school, like a washed-out, noir-inspired Dick Tracy-like character, he no longer provides wisdom, just an example of what not to become.
Revisiting the Glory Days of Greeting Cards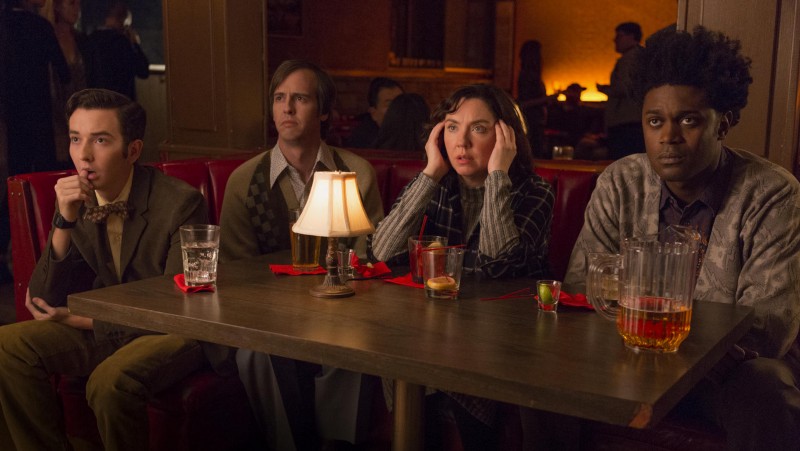 It is on his daytime binder that Wentworth runs into an old colleague, former greeting card writer and want-to-be novelist, Taft (played by Larry Fessenden). While doing slightly better than Wentworth, Taft still has his regrets, especially for leaving an industry that offered more recognition than his current title of novelist. Mind you, he has only written three words of his masterpiece. Still, he does offer Wentworth a bit of good advice, "Never write for anyone, always write for someone." Soon after his motivating dialogue, Taft is murdered.
Wentworth's world really changes with the announcement of a new holiday – Girlfriend's Day – which jogs his memory to a chance encounter with his ex-boss the night before. Wentworth is given a freelance assignment, to write like he used to, to write the perfect romance card – with the promise of big money. An enticing offer, being that he is currently indebted to his landlord, played by Odenkirk's Breaking Bad co-star Steven Michael Quezada. This newfound job, coupled with the murder of Taft, leads to a web of unexpected intrigue for everyone involved.
The Darkly Comedic Truth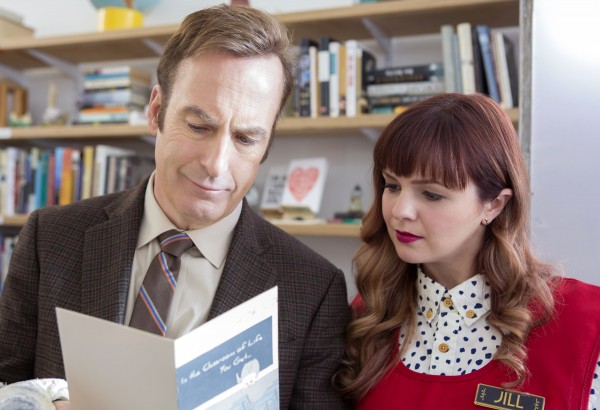 As the sky lightens outside, with hopeful symbols along the way, Wentworth is given a new purpose, along with a new muse and love interest, Jill, played by Amber Tamblyn. Yet, things continue to get more complicated as Wentworth is pursued by a dirty cop, threatening to frame him for Taft's murder, and two ruthless thugs. The story eventually leads to a climactic showdown with greeting-card mogul, Robert Gundy, played by Stacy Keach. His villainous, mob-boss-like role, is responsible for such one-liners as "Holidays are born in blood", which drives into a not-so-untruthful rant about the macabre nature of almost every major holiday – much like the actual inspiration behind fairy tales and Disney movies. Look up the meaning behind the song "London Bridges" and watch your whole world 'fall down'.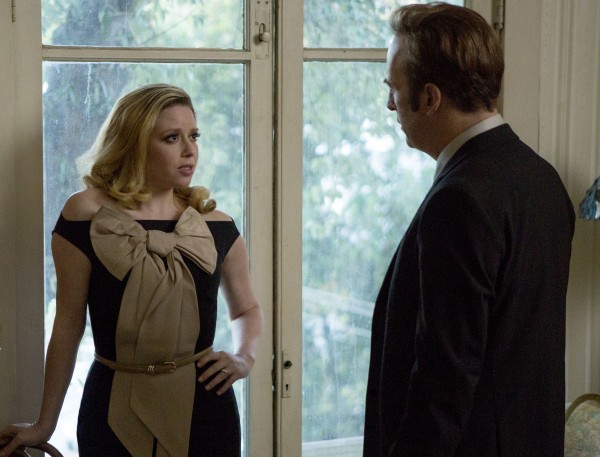 Natasha Lyonne makes an appearance as well, as Taft's widow, playing to the overdramatized femme fatale roles of the 1950's – with the accompanying adulterous libido, sultry entrance music, and classically sexy dress. With her flamboyant and brooding personality, we would be slow to expect more sweet-natured female leads of any wrongdoings, perhaps the purpose behind her short entrance and quick departure.
The most stable character is Wentworth's best friend and former student, Buddy, played by Rich Sommer. He acts as Wentworth's voice of reason throughout much of the film, as well as a figure of support and a reminder of what Wentworth once was and could become again.
A New Holiday Cult Classic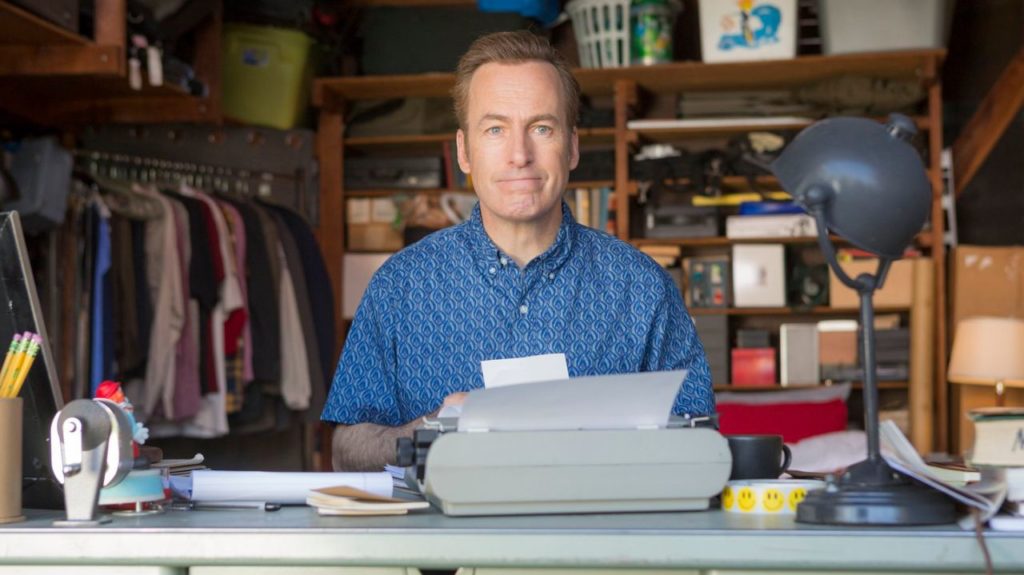 For its short runtime of only 65 minutes, the film actually packs in quite a lot. It is equal parts Indie, noir, and pulp with a splash of Cohen Brothers, a dash of David Lynch, a pinch of Elmore Leonard, and a slight sprinkling of Tarantino added to the mix. It doesn't take itself too seriously, and that's probably what I liked best about it. It is a breath of fresh…well fresh wouldn't quite be the word to use for a film that highlights watching bum fights as a recreational activity – but perhaps delightfully heady air, in a holiday filled with sickeningly sweet romantic comedies. It is dark, inventive, fun, and definitely worth an hour or so of your time – and could very well wind up being a Valentine's Day cult classic.