There's nothing like an anniversary. Each year an anniversary commemorates a special event in someone's life and celebrates what it means to them and those closest to that person. An anniversary can be work-related; a professional anniversary or work anniversary can honor a person's years on the job, a customer's long-term relationship with a business, a company's years of service to its clients, and more. Wedding anniversaries are also quite common and will celebrate a couple's years of dedication to one another under the sanctity of marriage. Couples who are not married may also observe an anniversary that honors how many months or years they have been together. A friends anniversary is also a way for two people or a group to celebrate their lasting friendships year after year; a card can be sent on National Best Friends Day celebrated on June 8th or another meaningful day of the year. You can even send an anniversary card to someone to celebrate their time in a new home; usually, a first-year anniversary card is most fitting.
An anniversary card is an appropriate and heartfelt way to acknowledge a person's accomplishments, offer congratulations on milestones, or express your ongoing gratitude for what the recipient means to you. Anniversary greeting cards are more personalized than sending anniversary ecards, anniversary texts, or anniversary emails. Still, sometimes it can be hard to find the right words to include in your anniversary cards.
Anniversaries can be pretty specific; is your recipient celebrating a one-year anniversary (first anniversary), 3-year anniversary (3rd anniversary), 5th anniversary, 20th anniversary, 25th anniversary, 40th anniversary, 50th anniversary, or something else? And who will your happy anniversary cards be for? Him, her, friends, husband, wife, brother, sister, employee, coworkers, customers, girlfriend, boyfriend, son-in-law, daughter-in-law, or someone else? What type of anniversary greetings are you looking for? Cute anniversary cards, funny anniversary cards, sophisticated or elegant anniversary cards, stylish or trendy anniversary cards, unique anniversary cards, or something else?
Need anniversary card ideas? Check out our inventory. We also have you covered for anniversary wishes, sentiments, anniversary sayings, anniversary quotes, and anniversary blessings. See below for our anniversary card messages, anniversary card wording, anniversary card verses, and anniversary poems.
Wedding Anniversary Card Messages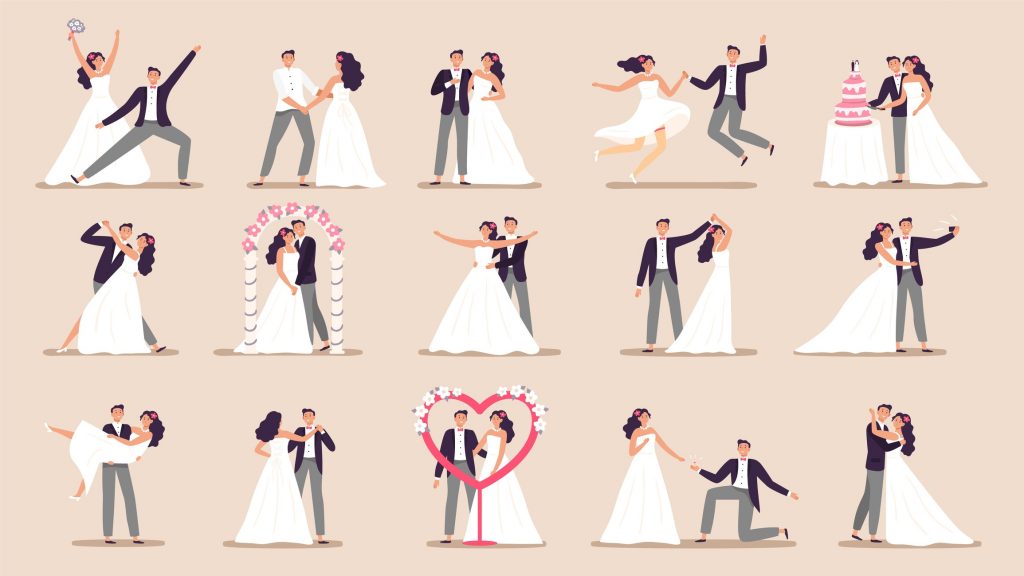 You are and always will be the love of my life. Here's to many more years together; here's to forever.
We couldn't have picked a better couple. Through the years, we have watched your love grow, and it fills our hearts with gratitude. Together, you can do anything. Happy anniversary!
Congratulations on celebrating one year as husband and wife – happy anniversary!
Home is where you are, and every day only gets better when you're around. Thank you for being in my life, for expanding my world, and for filling my heart with love. Happy anniversary.
I remember our wedding day. I remember your smile and how beautiful you looked in your wedding dress. I remember our wedding vows as we professed our endless love to one another. I remember our family and friends. I remember happy tears. I remember you looking at me and how I thought, this is it, this is what it means to find true love.
With each passing day, I love you more and more. Happy anniversary!
To the world's most beautiful couple – Happy Anniversary!
Happiness is spending the rest of your life with your best friend. Happy anniversary.
I promise to love you when you are old and gray, when your teeth fall out, and when your clothes don't fit. I promise to love you on your best days and your worst days, through good times and bad, and in the mornings before coffee. I promise to love you even when I'm mad at you. I promise to love you, always.
Celebrating all the things that make you perfect for one another – Happy Anniversary!
"A successful marriage requires falling in love many times, always with the same person." — Mignon McLaughlin
Friends Anniversary Messages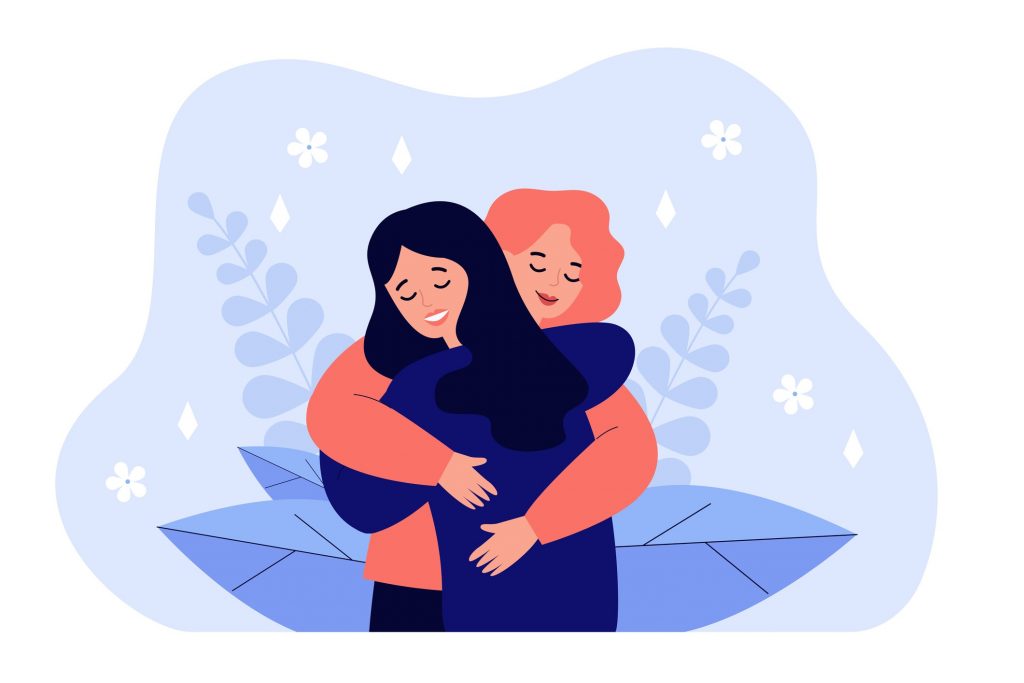 The best gifts in life are friends like you! Happy friendiversary!
We've been friends for years! It's gotten me through some tough times and created so many wonderful memories. I am thankful every day to have you in my life.
The term best friends forever was made for us! To my BFF, on our friendiversary, love always.
When our friendship started, who knew how many adventures we had in store? Loves. Losses. Family. Professional milestones. Smiles and cries. All the while, you were there by my side. Happy friendiversary!
You aren't just a friend; you're family. Happy friendiversary!
"In case you ever foolishly forget: I am never not thinking of you." — Virginia Woolf
"A friend is one that knows you as you are, understands where you have been, accepts what you have become, and still, gently allows you to grow." — William Shakespeare
"If you live to be a hundred, I hope I live to be a hundred minus one day, so I never have to live without you." — Winnie the Pooh
"There are three things that grow more precious with age; old wood to burn, old books to read, and old friends to enjoy." — Henry Ford
"Friendship's the wine of life." — Edward Young
Couples Anniversary Messages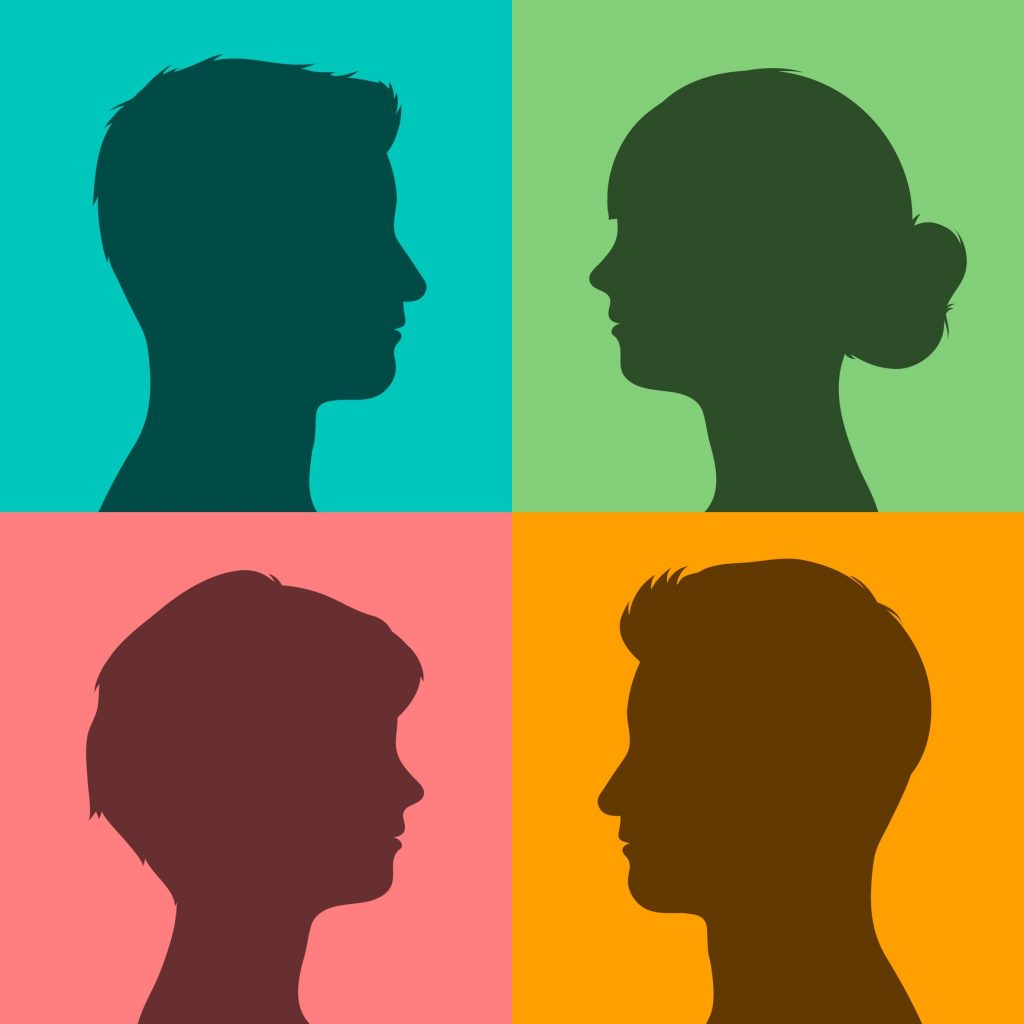 Happy anniversary to my partner, best friend, love, and life.
You're more than just okay. Happy anniversary!
You are delightful – an all-around gem – a sweet and sexy badass with quirky jokes and pretty hair. Your wild spirit cannot be tamed, but your big-heartedness keeps you grounded. Your eyes hold endless emotions that swirl with infinite color. You have generosity and loyalty by the ton. You fight hard and love harder. You've got me in the palm of your hand…and it's where I want to stay.
To the most beautiful couple the world has ever seen – Happy Anniversary!
There is no person that I would rather spend each day with than you. Happy anniversary.
I dig your vibe. Happy anniversary!
"Love grows more tremendously full, swift, poignant, as the years multiply." — Zane Grey
"You know you are in love when you don't want to fall asleep because reality is finally better than your dreams." — Dr. Seuss
"Let us be grateful to the people who make us happy; they are the charming gardeners who make our souls blossom." — Marcel Proust
"It's so great to find that one special person you want to annoy for the rest of your life." — Rita Rudner
Professional Anniversary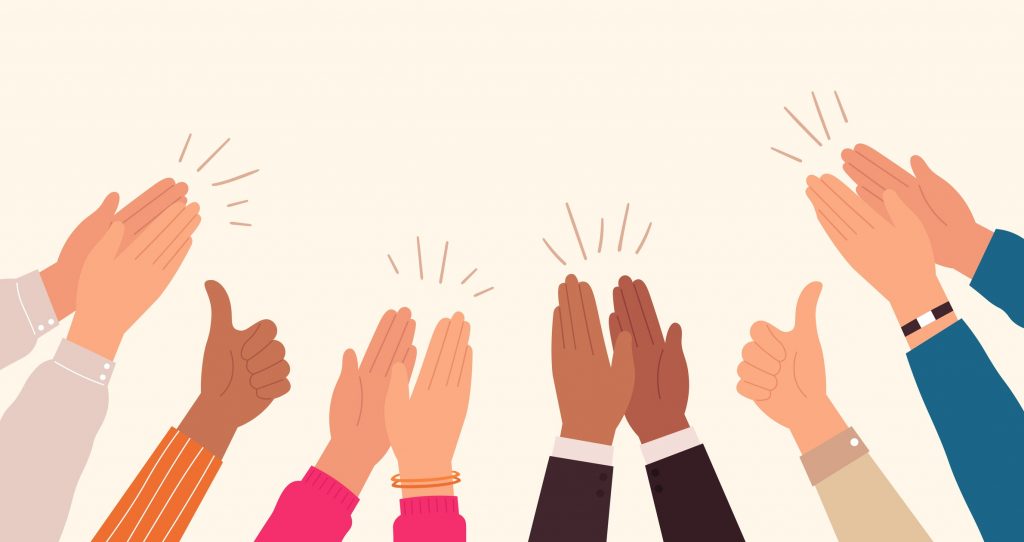 Congratulations on your work anniversary – they are lucky to have you!
Thank you for your years of hard work, dedication, creativity, and kindheartedness. We are delighted to have you on our team. Here's to many more years!
It's been a pleasure having you as our customer each year. Thank you for your continued loyalty to our business. We look forward to the future!
You are a one-of-a-kind employee whose insight and hard work have helped to build a better business. Thank you for all that you do.
You are more than a coworker. You are more than a friend. You are family!
"It's not what you achieve, it's what you overcome." — Carlton Fisk
"If you can dream it, you can do it." — Walt Disney
"In our personal and professional lives, we are constantly hit with one adversity after the other, most of which we have no control over. But the four things we have total control over is how we react, how we adapt, how we breathe, and how we take action." — Diamond Dallas Page
"A professional is someone who can do their best work when they don't feel like it." — Alistair Cooke
"Greatness comes by doing a few small and smart things each and every day. Comes from taking little steps, consistently. Comes from making a few small chips against everything in your professional and personal life that is ordinary, so that a day eventually arrives when all that's left is The Extraordinary." — Robin S. Sharma
New Home Anniversary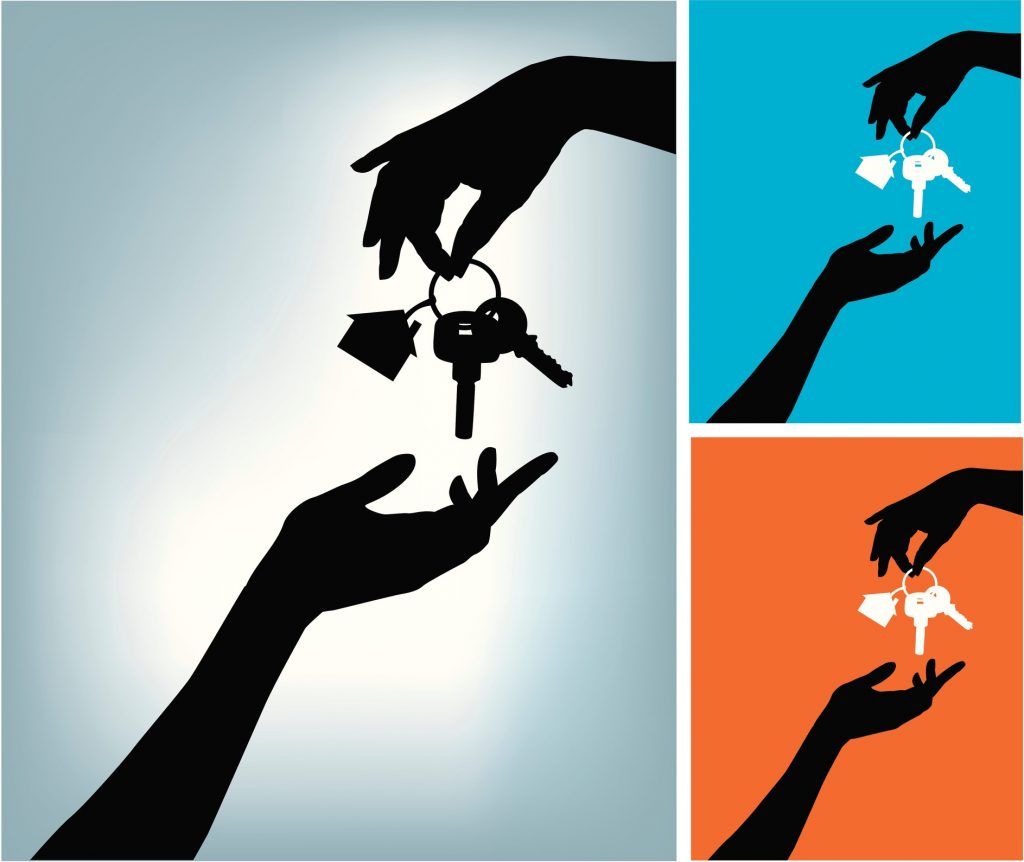 Congratulations on one year in your new home. Here's to many more!
Celebrating your first year in your new home! Enjoy each day.
"The ornament of a house is the friends who frequent it." — Ralph Waldo Emerson
"A house is made with walls and beams; a home is built with love and dreams." — Ralph Waldo Emerson
"There is no place like home." — L. Frank Baum
"People are living longer than ever before, a phenomenon undoubtedly made necessary by the 30-year mortgage." — Doug Larson
"The ultimate luxury is being able to relax and enjoy your home." — Jeff Lincoln​
"Love begins at home." — Mother Teresa
"May your walls know joy; may every room hold laughter and every window open to great possibility." — Mary Anne Radmacher
Find sanctuary in your home and those who dwell there, so when you rest your head, each breath you take will be filled with gratitude.
Anniversary Poems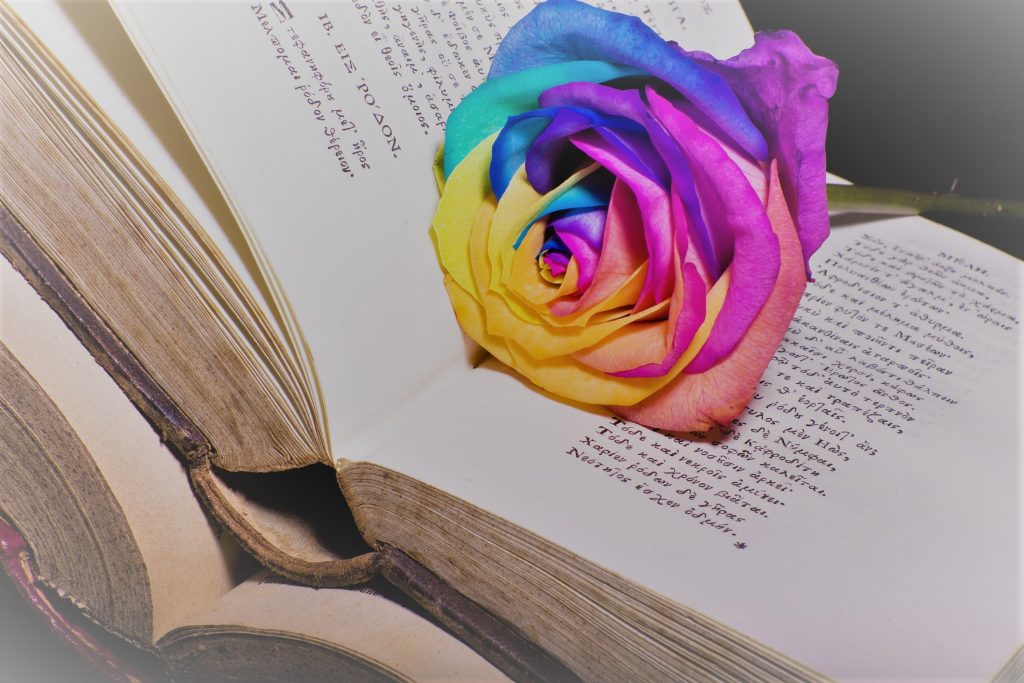 I love you,

in ways

you've never been

loved,

for reasons you've never been

told,

for longer than you think you

deserved

and with more

than you will ever know existed

inside

me.

—Tyler Knott Gregson
2.
Lines Depicting Simple Happiness

It feels right to be up this close in tight wind

It feels right to notice all the shiny things about you

About you there is nothing I wouldn't want to know

With you nothing is simple yet nothing is simpler

—Peter Gizzi
3.
Every Year

Every year that I'm with you

Has been better than before;

It's hard for me to even think

How I could love you more.

Every year you've graced my life

Has been full of happiness;

I love your caring face, your voice,

Your tender, sweet caress.

Every year when this day comes,

I'm filled with love and pleasure;

Happy Anniversary, Love,

My joy, my delight, my treasure.

—Joanna Fuchs
4.
We Went Looking

We went looking for our first home,

when I found one decaying house all alone.

The first one had a huge porch,

It looked like it had seen a torch.

Down this street one had the door and a window out,

must have been from a drought.

Walking through a garden of ferns the next day,

we found one with a roof of gray.

Then we got inside,

I saw a huge staircase and cried.

The rosette ornament caught my eye,

now with whispers I say let's buy.

—Paula Goldsmith
5.
I'm Glad I Have a Friend Like You

It started out as just a hug and grew into a kiss,

A friendship that had blossomed to more than I could wish.

You are my shining star at night; you help me find my way.

You are my inspiration directing me each day.

See, when I fall and need a hand, you always pick me up,

And when I cry and need a friend, you're there no matter what.

I wish I were just like you: strong-hearted, brave, and sweet.

I'm glad I have a friend like you to make my life complete.

—Nicole J. Van Oss
6.
What is a Boss?

A BOSS is someone who comes in early and stays late.
A BOSS is someone who says the nice things to cheer us up and the bad things to settle us down.
A BOSS is a janitor who cleans up messes and sweeps them under the rug! No just kidding!
A BOSS is a coach who stands behind their staff and says, "We are a team" and "There is no I in team!"
A BOSS is a parent who pushes us to be our best, even when they really want to push us over a cliff.
A BOSS is a shrink' even though there is no couch in their office, they still look at you over their glasses and say, "How does that make you feel?"
A BOSS is a gardener consistently pruning and snipping and clipping away at all the tangled webs and vines we weave.
A BOSS is a zookeeper repeatedly shoveling up what we get into neck deep.
A BOSS is a tour guide always point things out the landmarks to the left and right, like this is your work-space and this my work-space.
A BOSS is a teacher; even when they think we act like kindergartners, they still treat us like college grads!
A BOSS is a great physician; they can diagnose a pain in the butt and gracefully and privately treat the problem!
A BOSS is a circus ring leader. Even when the lions try to eat us for breakfast, they crack their whip and say, "The show must go on!"
A BOSS is a weather forecaster; when a day looks cloudy, they still can predict sunshine for tomorrow to give us things to look forward to.
A BOSS is a saint. Oh, blessed saint of the office, give us the strength to make you proud to call us staff.

—Hollie Davis
7.
[love is more thicker than forget]

love is more thicker than forget

more thinner than recall

more seldom than a wave is wet

more frequent than to fail

it is most mad and moonly

and less it shall unbe

than all the sea which only

is deeper than the sea

love is less always than to win

less never than alive

less bigger than the least begin

less littler than forgive

it is most sane and sunly

and more it cannot die

than all the sky which only

is higher than the sky

—E.E. Cummings
8.
Friend

You're a very special person.

I'm glad that you're my friend,

For when I need a little advice,

You always have some to lend.

You help me when I am troubled,

Feeling down and out-

I never have to say what's wrong.

You seem to know what I'm all about.

I can always tell you my feelings

Without having you put me down.

You're the person I can turn to

When no one else is around.

I can cry on your shoulder

When things are going wrong.

You give me a smile

And help me to be strong.

You seem to understand me.

After all that we've gone through,

I only have one thing to say…

Thanks for being YOU!

—Lisa Asmo
9.
I love thee, I love but thee

With a love that shall not die

'Till the sun grows cold

And the stars grow old.

—William Shakespeare
10.
Our Love

L is for 'laughter' we had along the way.

O is for 'optimism' you gave me every day.

V is for 'value' of being my best friend.

E is for 'eternity,' a love that has no end.

—John P. Read
For one-of-a-kind anniversary cards, go to CardsDirect.com.