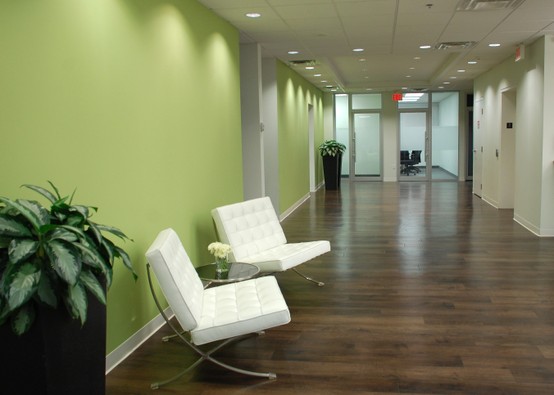 The first day of spring is met with much anticipation. With the changing season comes the need for a bit of spring cleaning, even for your office. Here are our recommendations for clearing out your workspace and preparing for the new season.
1) Set up a day on everyone's calendar as the official office cleaning day. Have shredders and recycling bins on hand to help with the disposal of paper products. Don't forget about cleaning up digitally as well. Have your colleagues clear out their email boxes to free up some digital space.
2) Do you find yourself keeping a large file of old paperwork? Make a goal to scan and digitally file old contracts and bills so you can clear out the cabinets.
3) Keep a company bulletin board in the break room of your office where you display employee accomplishments and any greeting cards your company receives. Change it up bi-monthly to make sure it is up to date.
4) Freshen up your lobby area by putting out current magazines, restocking your bottled water, and adding a new plant. A quick update will help guests feel welcome in your space.
5) Take a look at your current greeting card supply. Are there cards in there you would never send to your customers? Recycle the old designs and place an order for fresh cards for every occasion. New designs will catch your employees' and customers' attention when they open the envelope. Your spring cleanup will positively reflect on your company's image.
Happy spring cleaning!

{Image Source}