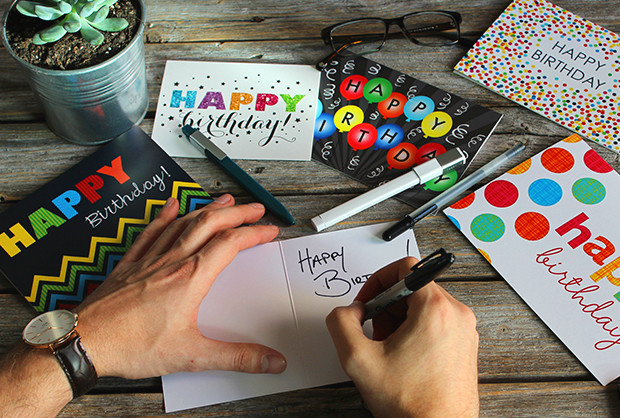 Your work life isn't just about productivity, it's also about engagement and recognition. It's a pretty simple concept if you think about it—you have a lot more invested, both professionally and emotionally, if you enjoy what you do and feel appreciated doing it. This type of passion and enthusiasm can be seen from a mile away, and it's guaranteed to make your day-to-day easier. And this isn't just a perception; there are hard numbers to back it up.
Bersin & Associates, a membership-based company focused on human resources, talent and learning organizations, found that companies with recognition programs that are highly effective at improving employee engagement have a 31% lower voluntary turnover rate than their peers with ineffective recognition programs.
So how can you deliver this kind of experience for your team, without having to scramble for the funds or assets to do so?
One of the easiest and thoughtful approaches is a handwritten message within a birthday card. Don't stop at the birthday card itself, it's all about the personal message within that you and your team took the time to write. These warm well wishes don't take a lot of effort either. In order to help you get started, we've come up with a handful of heartfelt thank you's to add to your birthday cards:
You are gifted in many ways, and a true asset to our team. Happy birthday.
Your hard work doesn't go unnoticed. We appreciate all you do, every day.
Keep the great ideas coming! I don't know where we would be without you.
Here's to another great year working together. Can't wait to see what you accomplish next.
Take a moment to relish in your awesomeness. Ok, your moment has passed. Time to get back to work. Here's to your special day.
It might be a good idea to keep a stash of these smile-inducing cards handy—you never know whose birthday will pop up next.