The National Stationery Show was held in New York recently and many from CardsDirect were delighted to attend and see all that is happening in the world of greeting cards and beyond!
According CardsDirect's Leah Sanchez, "The National Stationery Show was absolutely fantastic. As a first time attendee, I was completely in awe of all the talented designers, printers, and paper companies gathered in one place. The show was inspiring and has CardsDirect bursting with ideas for product lines."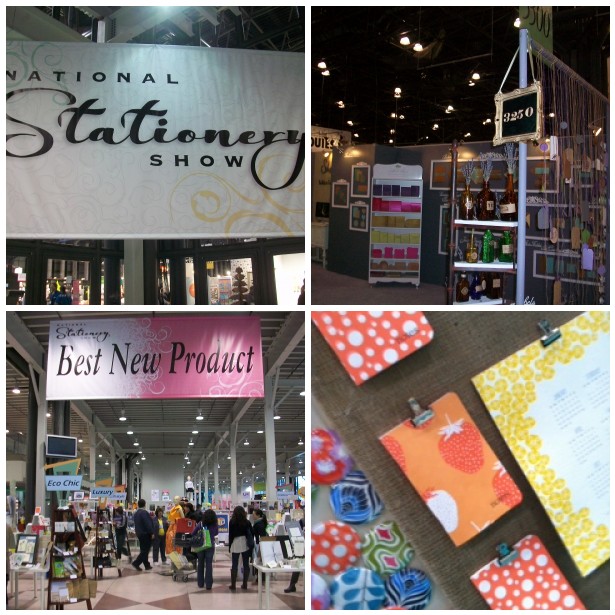 "There was a lot to take in at this year's NSS. The booths that impressed me the most gave a 360 degree profile of their company culture. These vendors had flawless products, a memorable booth display and were able to engage participants as they floated in and out of the show. Even though we went through the trade show independently, we all kept coming back to the same booths when we discussed who really stood out from the crowd. The companies that are succeeding in this market are able to differentiate themselves in the mind of the consumer," said CardsDirect's Theresa Wilhelm.
The trend this year was towards really bright, hyper color themes. Good to see CardsDirect is already ahead of the curve with eye-popping card designs featuring lime greens, bright oranges and hot pinks in many card categories.
One extremely popular feature of the show was "The Paper Runway". On display were fashions made completely out of paper products! Check out these photos Leah and Theresa took and be amazed by the details these paper sculptors were able to achieve.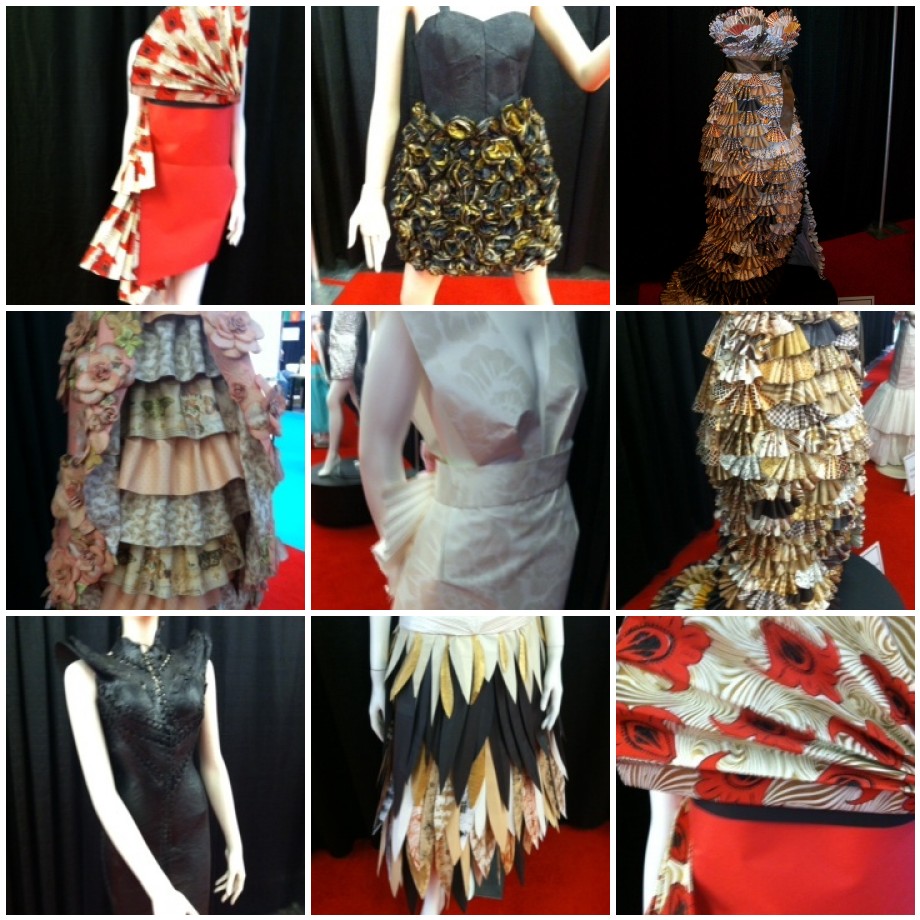 Next year's show is May 20 – 23, 2012. Will you be there?