This print ad from JBL (shown below), love it or hate it, has a central business message I would like to discuss. The business message has nothing to do with political views or a social stance, and it has nothing to do with COVID-19.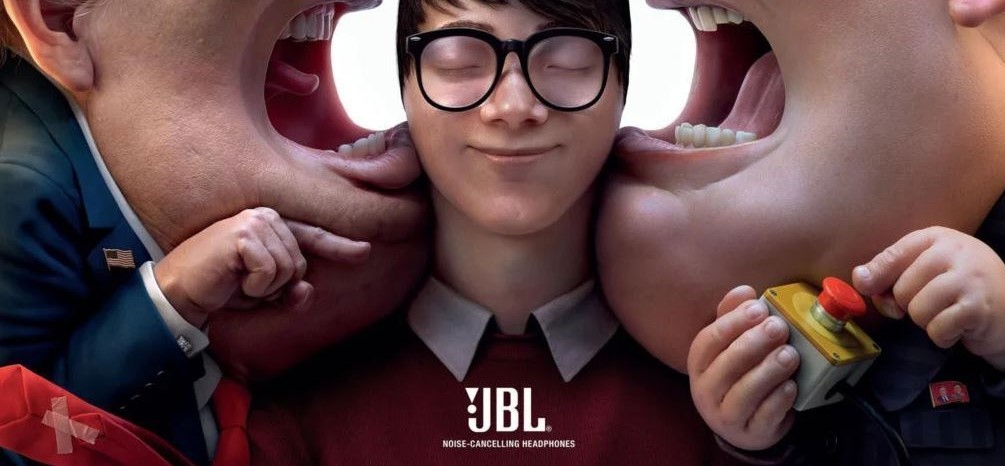 The topic I would like to discuss is simple.
This JBL ad for noise-canceling headphones, entitled 'Block Out the Chaos,' articulates something that is pretty spot-on, we have a world that is crying out for a break.
Advertisers need to shift their marketing messaging for the summer of 2020.
How does advertising work in these times?
Anxieties are high during our current world crisis, but everyone needs a moment of peace, especially when it comes to ads and brand messaging. People are asking to block out the noise from unwanted business marketing.
Now, I'm not saying stop advertising, just change messages accordingly.
Follow your marketing best practices and become a meditation exercise for customers this summer.
Block out the chaos.
One of the highest viewed video ads and the best marketed brands as of recent was Geico.
No mention of tragedy. No marketing slogan of "We're in this together." Why does it work? Because, for many of us, our homes are all we see these days. It's relatable.
Here's another home ad from Behr that garners massive views:
My personal favorite in the home improvement category was this Lowe's ad:
When you spend too much time in your home, trivial problems can often absorb us, and home repairs seem like they never stop.
However, the Lowe's ad didn't dwell. The ad provided helpful tips for enjoying your summer with friends and family despite our current world problems, and without mentioning any of the problems themselves, including COVID-19.
Lowe's cleverly shows how fun summer activities that have been put on hold can be done right in our own backyard while staying at home for summer. These fun things to do in the summer included fun things to do outside with summer plans like:
Have a night out (dinner in the backyard)
Camp out (roasting marshmallows in the backyard)
Hit the beach (going to the beach with a sandpit in your backyard)
Going to the movies (movie night in your backyard)
So what do we focus on for our marketing practices now?
Some level of fear is good for advertisers, but I'm sick of it.
There are plenty of current world problems that deserve our attention, but what if your business message could provide a break from that, if only for a moment? A moment's peace where customer anxiety washes away.
It's officially summer 2020, but a very strange one at that.
Large social gatherings have halted (for the most part).
Some restaurants have opened, but with a strict set of guidelines.
Tensions run high, and ideals are split on several social issues.
Protests are ongoing.
You find yourself asking, is it okay to see friends and family again – go on a vacation – get a haircut – smile?
I don't know about you, but the current state of our world can sometimes feel overwhelmingly purgatorial, like we are all waiting for a drastic change that never quite comes.
While world changes may be happening slower than we'd like – we all need a break. A chance to clear our heads. And businesses, agencies, and marketers need to take note of this.
Let me explain.
How can you shift your marketing message?
I'm a guy who didn't pay the extra two dollars a month to get rid of Hulu ads, because I always want to know how advertising and their subsequent marketing messages have shifted. Video content, whether it's a television ad or internet ad, is an expedient way to gauge the current tone of advertising in 2020. This is not to say that other forms of advertising aren't equally, if not more important; print marketing, various forms of digital marketing, email marketing, direct mail marketing, social media marketing, gorilla marketing, word of mouth – take your pick.
When the global pandemic hit us full-force, examples like this Facebook ad resonated strongly:
Then there were more than we could count.
Microsoft Sam did a mashup of coronavirus marketing that became a cliché all its own.
Recently, some companies have shifted the tone of their brand messages to social issues, like #BlackLivesMatter. In support of "justice, equality, and human rights," Nickelodeon went off the air for eight minutes and 46 seconds, a tribute to George Floyd and the amount of time it took to lose his life.
American multinational consumer goods company, Procter and Gamble, weighed in too, along with many others.
Then more coronavirus.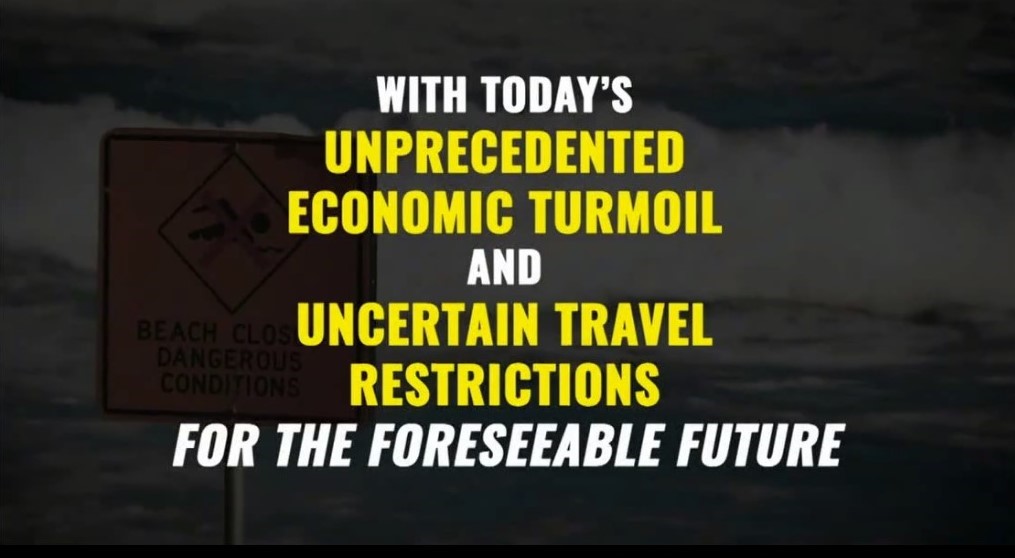 And more.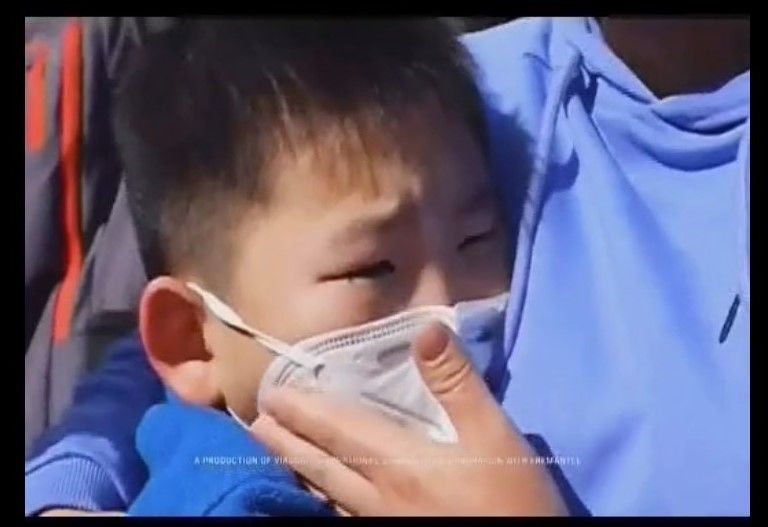 Throw in a political ad, murder hornets, a dust storm, Australian fires, and any number of messy 2020 complications, and you've got yourself a full-length movie.
This '2020 Can't Get Any Worse Calendar' from knowyourmeme.com pretty much sums it up.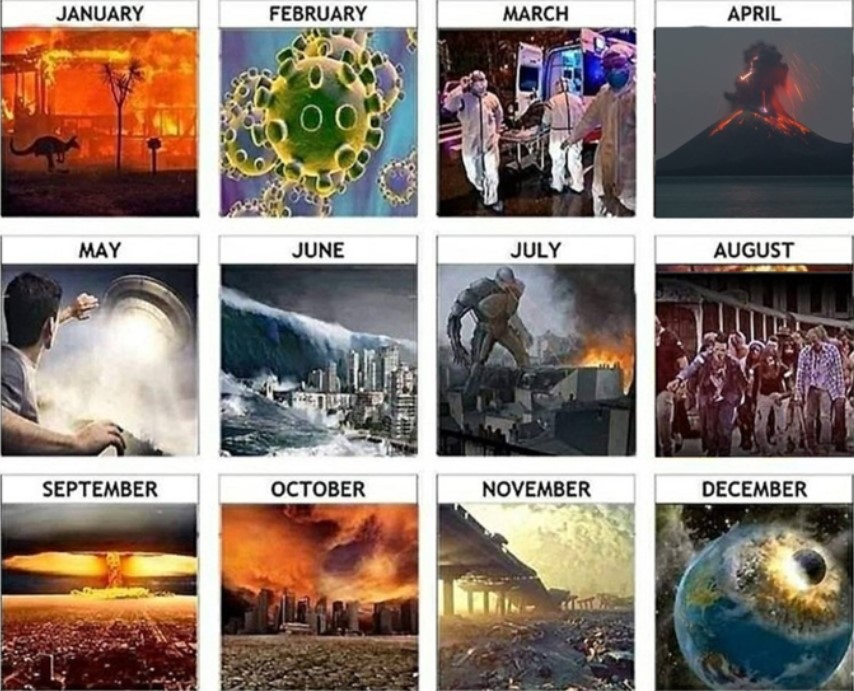 This is our world now, and world issues need tending, but have you found yourself saying, I need a break from the news? I need a break from the ads? I need a break from reality just for a second?
How can new marketing messages take customers on a summer vacation?
The other day I found myself watching a car commercial from Kia, thinking, I need a vacation.
Then there it was.
"It's Time to Reclaim the Road Trip," the car ad said.
Who wants to crowd in an airport and board a plane where social distancing is virtually impossible?
Not me.
But, a road trip?
Picture long stretches of winding pavement. Vast open spaces. A remote destination. No people. Nature in its most natural state…not a bad idea.
The Kia commercial wasn't about wallowing in our issues, but the dire need to take a break from them.
It started at childhood. The video marketing looked old-timey, like an 8MM film reel. A child held a suitcase. Women sported bobbed haircuts. The chosen car was a station wagon. A couple hugged against a grainy mountain background.
"It might be a little while before we see the world from 35,000 feet," the video said, and for an instant, we were in the air flying on a plane. "But, the view from six feet is even better." The ad cut from the aerial view outside the plane's window to the rolling plains below.
Suddenly, we weren't immersed in the "simpler times" of a classic road trip during the marketing video, but in the modern simplicity of a present-day road trip from our brand-new Kia.
However, all the mentions and all the imagery of the video ad remained unchanged; it was the same road trip staples from a hundred years or more that still existed today:
The world's largest ball of string.
Boiled peanuts at the stand off exit three.
Uninterrupted natural landscapes as far the eye could see.
"Come on, America, Let's Road Trip!" The car commercial concluded.
Now, I'm not saying this is a perfect ad by any means, but it took us in the opposite direction, away from our problems. It said that even now, in the current state our world is in, joy is possible, an adventure is possible; we can escape. There was freedom in it.
While I didn't buy a Kia, I did start planning a road trip.
If I had a Kia, I'd be putting miles on it.
If I needed a new car, who knows, perhaps I'd swing by a local Kia dealership.
But that's not entirely the point.
An effective ad gets us to react positively to the brand.
I cited Kia in this article, didn't I? I shared their car commercial. I provided free advertising for a car company that I otherwise probably wouldn't have mentioned. I liked what they had to say.
This summer, I'm imploring every brand to do the same thing for their customers with their marketing messaging.
We need corporations tackling social issues. We need businesses that aren't afraid to discuss real world problems. However, we also need companies that help us clear our heads with their marketing messaging.
We need organizations that tell us that there's a way for us to adjust. A company's new marketing message must tell us that we can use the life we have now, and the innovation of those we trust, to temporarily forget our problems and focus on bringing happiness back – to ourselves, and those around us – not when our current world issues cease, but right now. We don't need to be continually reminded of what's wrong with the world, we're aware, and we all deserve a break.
Coors says, America #CouldUseABeer.
I'm saying America and the entire world #CouldUseABreak.
Figure out how your business can give it to them.
Let your customers know.
At CardsDirect, we believe that even the smallest gestures can generate big results.
Help celebrate life's never-ending special moments – visit CardsDirect.com today for a kind greeting that goes a long way.
Use our contactless 'Mail for Me' service.
Stay safe. Stay well.