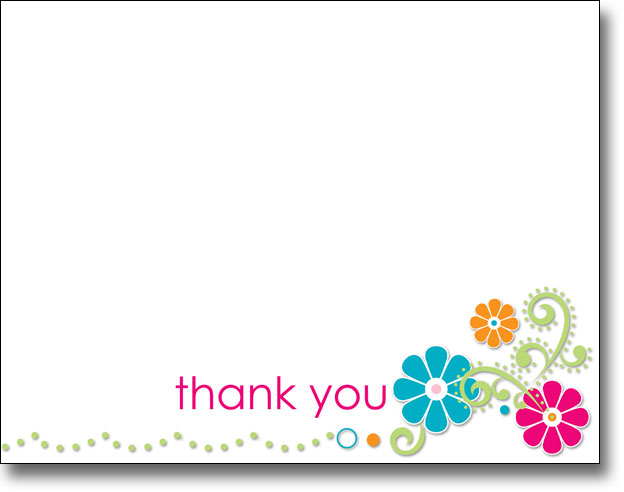 How about this for a neat idea? Consider ordering personalized note cards for special friends and family the next time you're stumped for a gift idea. Nice professionally printed greeting cards are great to have on hand for any number of uses. Maybe you need to jot a quick thank you note or just dash off a card to let someone know you are thinking about them.
Take the card above, for example. You can have Thank You printed on the front or change it to just a name with the lovely design. Inside you can add a very special verse and your personalization or leave them blank. Or you can even order Custom Photo Cards. Include a favorite photograph or original artwork or be crafty and create a 3Dish piece of artwork you can photograph and upload to be printed.
You can order as few as 10 cards and envelopes come with each. These make perfect teacher gifts or holiday tuck-ins. Get a head start on your Christmas shopping and order them for all of your family and friends now. This truly personalized gift will be a delight. And remember to print a clever something on the back like… Made Especially for Susie! Who knows, you may even receive a thank you note on one of them!
Who can you think of that would enjoy receiving a special gift like this?