Everyone works out of their home from time to time. Maybe just to pay bills or when you're involved in volunteer work. Or maybe you have a part-time or even a full time job that requires you to work at home. Whatever the circumstance, here are some suggestions for setting up a work environment that is less stressful and more organized.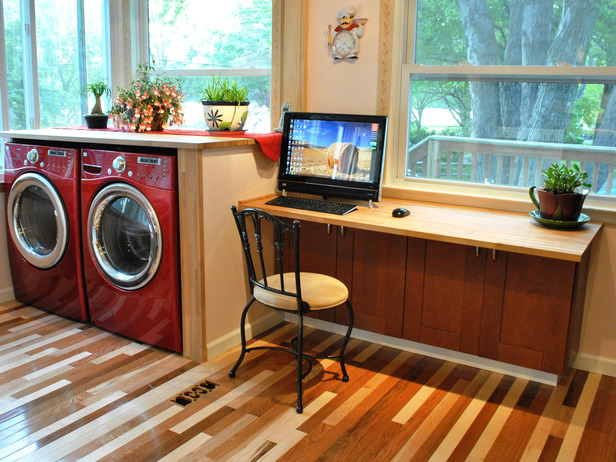 1. Find a clean counter space or unused table that can be considered your desk. Do your best to keep this area clutter free. If you have a computer, make this your computer's home and arrange it so that it is easy to sit at and type at comfortably.
2. Keep a pencil box handy or an empty drawer nearby to house a few necessities like paper, pen, ruler and basic office supplies. Let the family know that this is hands off space for you and you alone.
3. Learn not to save! Read and toss immediately any paperwork that doesn't need to be saved. Be vigilant about tossing as much as is possible. If you can, scan important documents. For very important papers, they should be in a fire safe or lockbox. And special keepsakes like holiday photo cards can be placed in memory books. Also try very hard not to print items that are already on your computer!
4. Use a storage bin or small file cabinet for those items that you simply must keep and access regularly. Organize them in file folders so you can grab what you need quickly. At least once a month, shift through any files and/or paperwork you may have set aside and toss that which won't be missed.
5. Make your workspace one you'll enjoy spending time in. Make sure you have adequate lighting and add a family picture or potted plant to spiff it up a bit and help you feel comfortable.
A workplace that is readily available and pleasing will not only help you get the job done quicker, but will take less stress and produce better results. A home office can be a corner of the kitchen, a table in the basement or room all its' own. Whatever the square footage, the more organized it is, the better!